How to setup your own knowledge base
You can manage your knowledges base configuration in Settings page. In the left menu you have to click the Settings icon in the sidebar.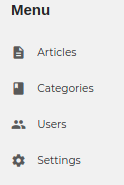 After you will be able to access the page dedicated to the configuration of the Help Center.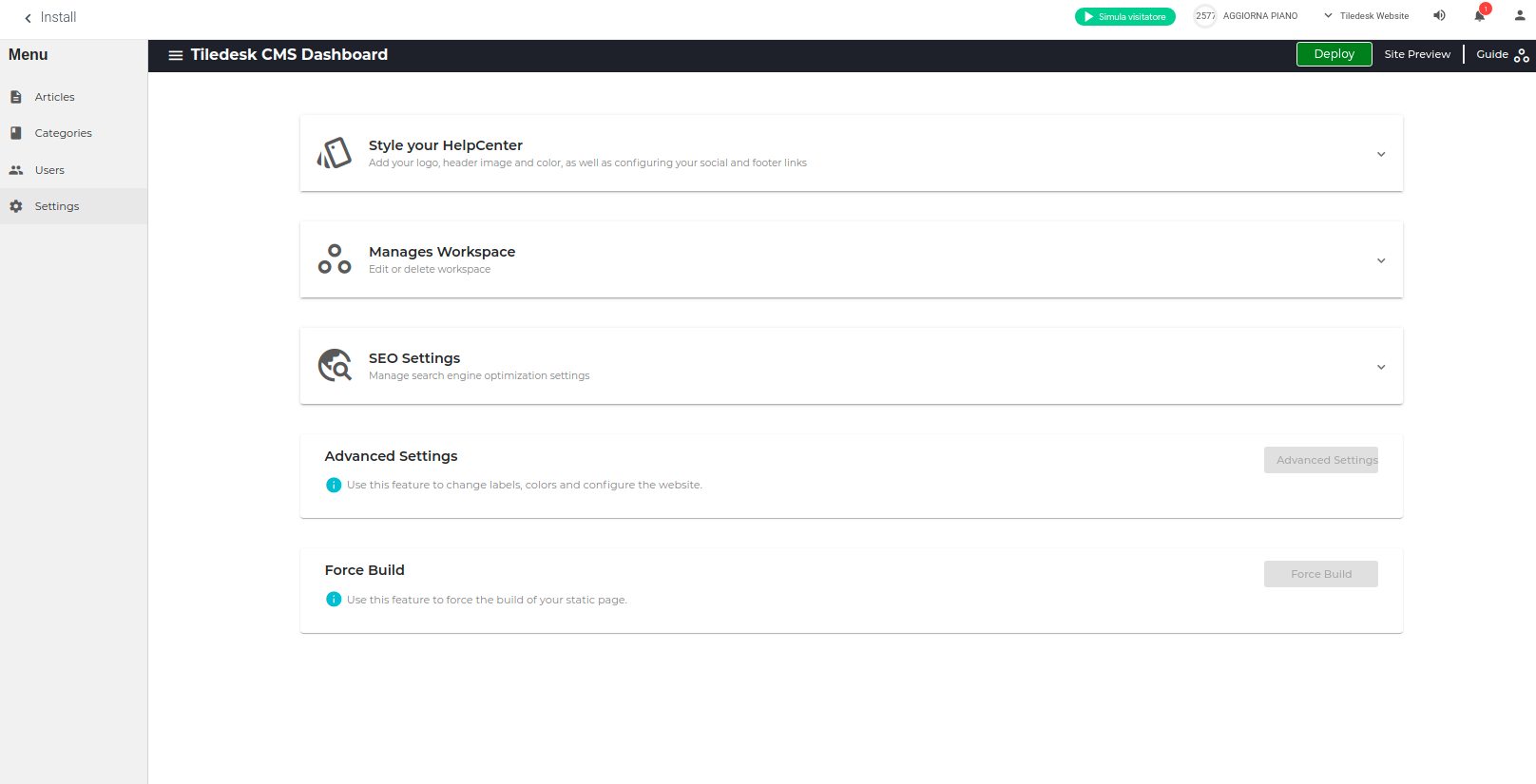 Help Center settings page
Help Center settings include options to manage your content:
Style your HelpCenter

Manages Workspace

SEO Settings

Advanced Settings (working in progress)

Force Build (working in progress)
Check our Blog to discover how a chatbot can interact with the knowledge base to automate customer service.