How to add uncategorised articles to Sections or Categories
Add uncategorised articles to a category or to a section is a very simple operation in Tiledesk Help Center. There are two main approaches to do it.
Add multiple articles to a category or section
You can use this function to add one or more articles to a category in a very fast way. Click on 'Categories' in the left sidebar, then choose a category from the list.
You are in the Category Detail page. Now you have two options. Clicking on the button 'Add Articles' in top left side you'll can add articles to the category. Instead, clicking on the 'Plus' button of a section you'll can add articles to the section.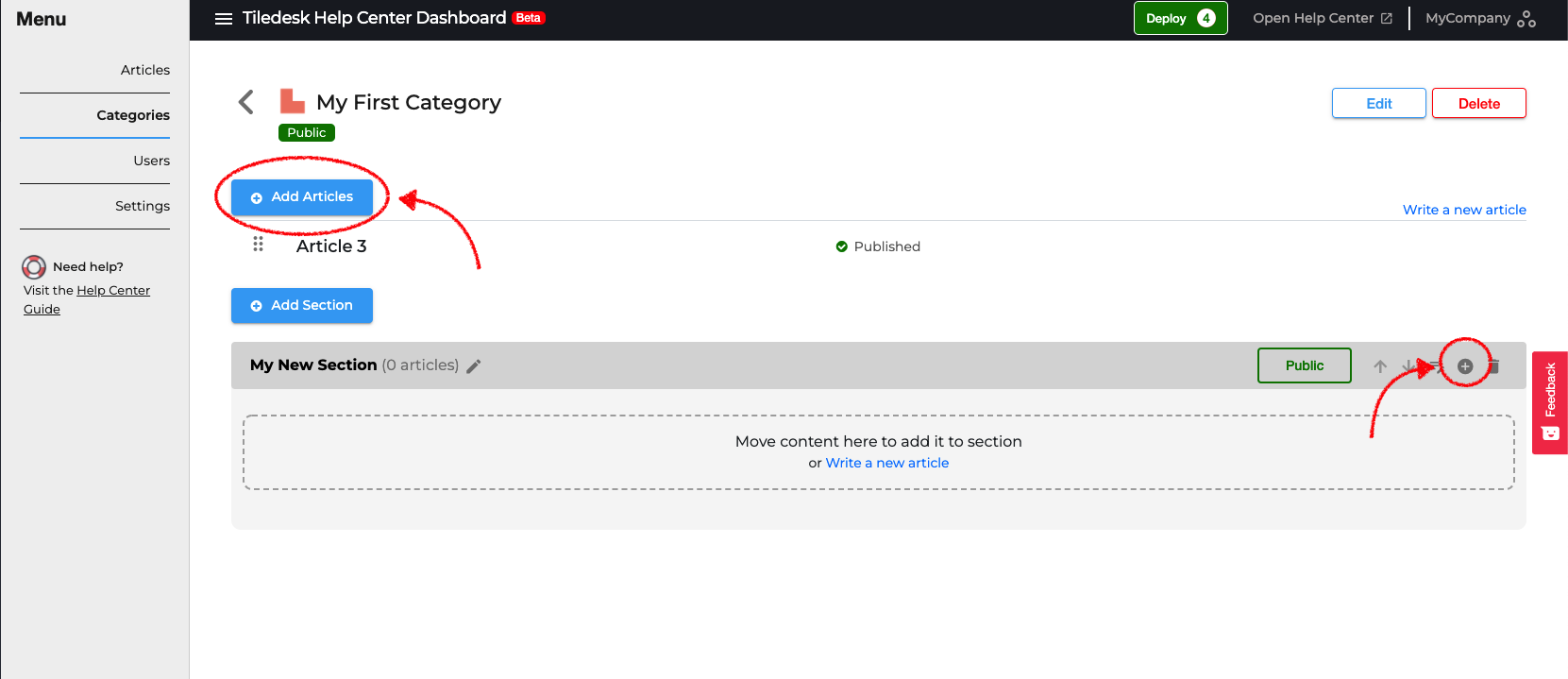 Both options will open the same popup that allow you to see all the uncategorised articles e to select those to add to the category or section.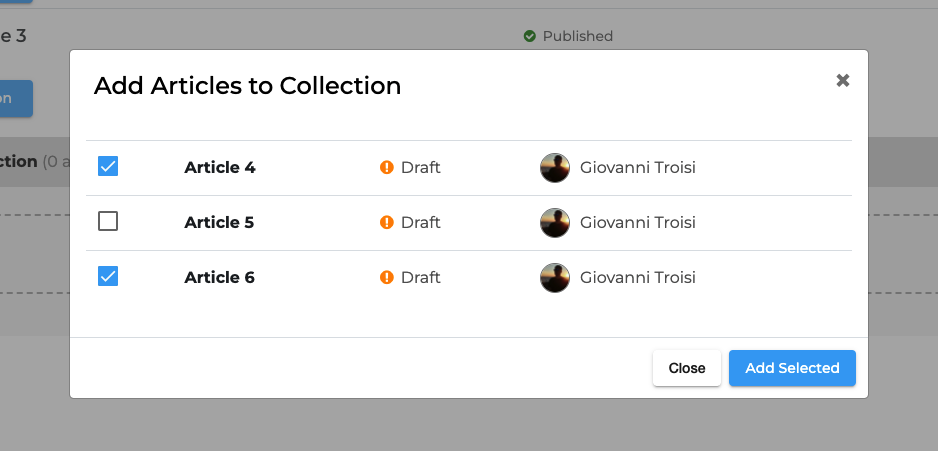 Click on 'Add Selected' button to complete the operation and to close the popup. You will see immediately the new articles added in the Category Detail page.
Edit an article
This second method consists to edit an article. Read Write and publish articles for more information.
In the Help Center homepage (Articles) you can distinguish the articles that belong to a category (or section) and those that are not.
Open an uncategorised article, then in article select the category where you want to add it and optionally a section also.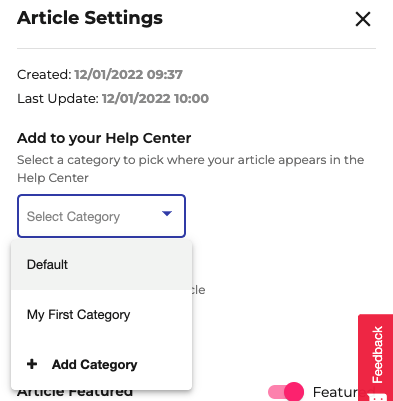 Click on the 'Save' button and the article will be added to the category (or section)!
Enjoy!
Please feel free to send feedback about this tutorial to support@tiledesk.com. Thanks!
Finally, check our Blog to discover how a chatbot can interact with the knowledge base to automate customer service.