Setting your availability status
Your status
When you're logged into Tiledesk, you can set your status to any of the following:
• Available: Signifies you're available to answer chats.
• Unavailable: Signifies internally to other agents that you're away from your computer. You can still serve chat requests when your status is Unavailable.
To manually change your status
To change your status once you're already logged in, click the avatar image in the upper-left corner of the dashboard menu. You can switch your Available status to Unavailable and vice versa by simply clicking on the 🟢 or 🔴 button.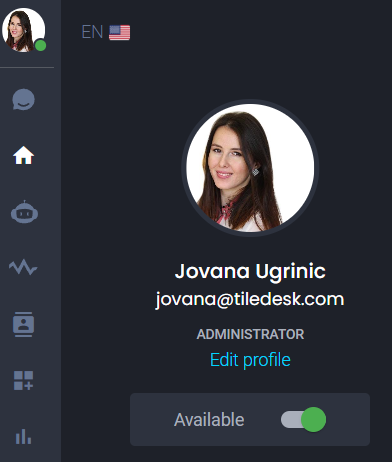 Viewing other agents' online statuses
You can see which other agents are available by going to Settings > Teammates & Groups.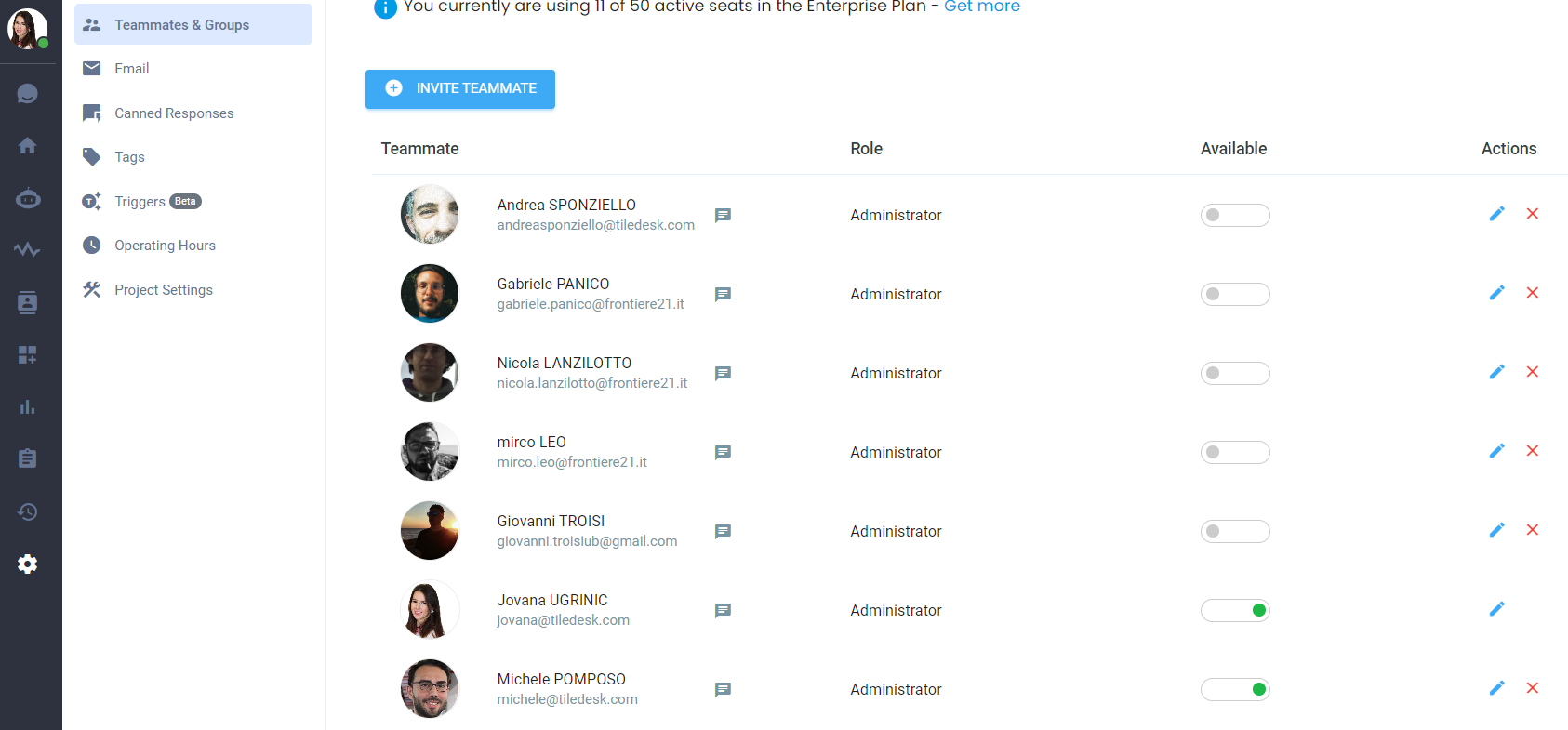 For more info on who we are, what we do, or what is our shtick, visit Tiledesk.com 👩‍🚀