How to deploy Tiledesk Help Center
The Deploy operation allow you to publish your entire Help Center for the first time, or to publish the updates, for example new articles, updated articles, style settings and more.
So, until you deploy for the first time, the public Help Center will not exist.
As well as, until you do not perform a new deployment, the Help Center will not be affected by new updates.
Where your Help Center is deployed
By default, when you Create a New Workspace, a custom url is associated to your Workspace. I you want to know where your Help Center is deployed, click on 'Settings' on the left sidebar, then expand the Manages Workspace section.
In this section, you can manage the current Workspace.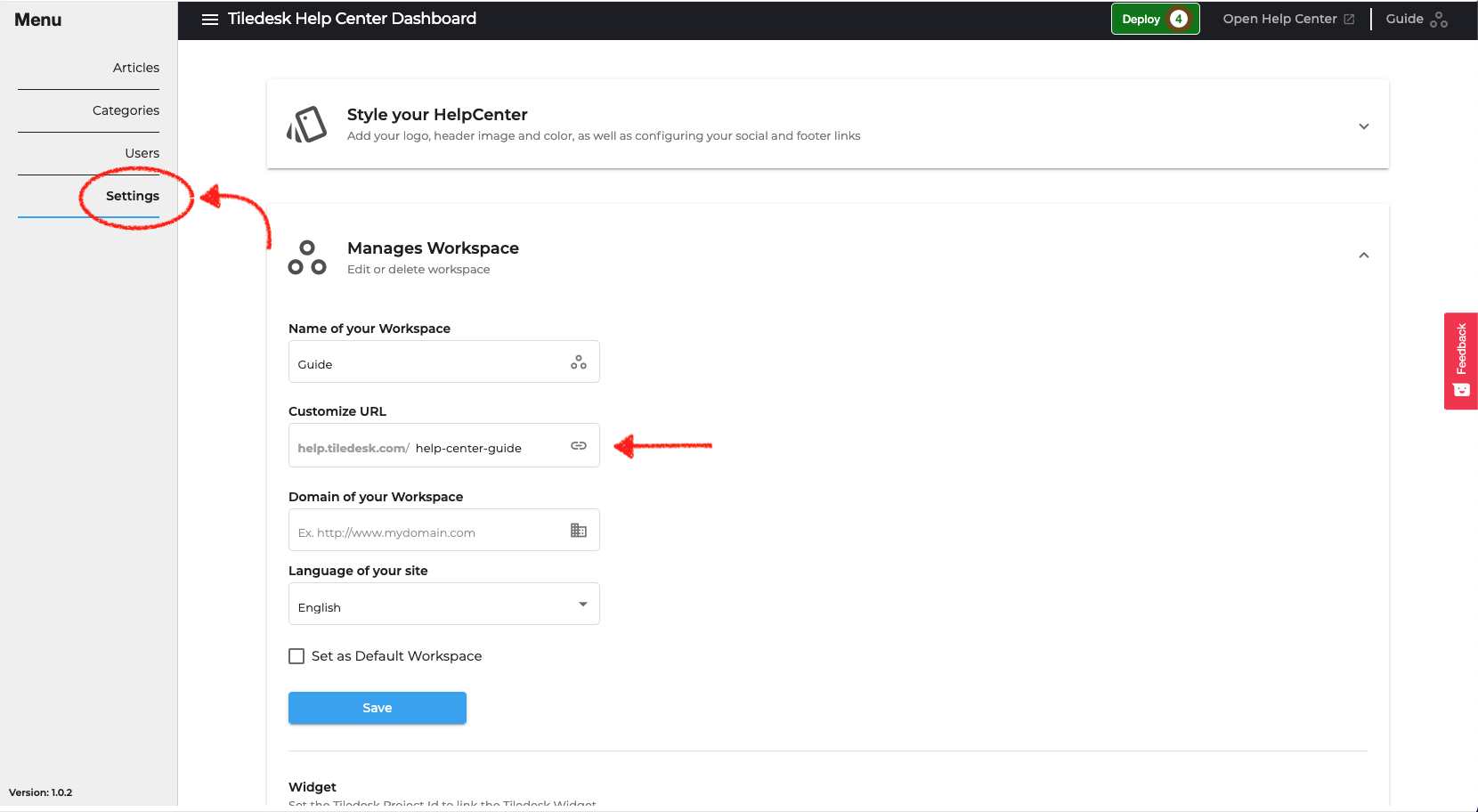 If no Domain is specified, your Help Center will be deployed in:
https://help.tiledesk.com/something-like-abc123/
You can change the final part of the path editing the field 'Customize URL'.
Deploy on custom domain
Alternatively, following this guide you can choose to Setting up a Custom Domain for your Help Center.
Deploy your Help Center
As said before all your updates are not visible on your public Help Center until the next Deploy.
What is considered 'update'?
Adding an article
Editing an article (title, body, category, etc.)
Moving an article (inside a category or section or between them)
Deleting an article
Adding a category/section
Editing a category/section
Moving a category/section
Deleting a category/section
Editing an author
Editing the workspace setting (style, SEO)
Editing the workspace preferences (domain)
To deploy the Help Center click on the 'Deploy' green button situated in the top bar.

The flashing number represents the number of updates made since the last deployment and which have therefore not yet been published.
A popup will remember you where the Help Center will be deployed. Click on the 'Yes, deploy!' button to proceed.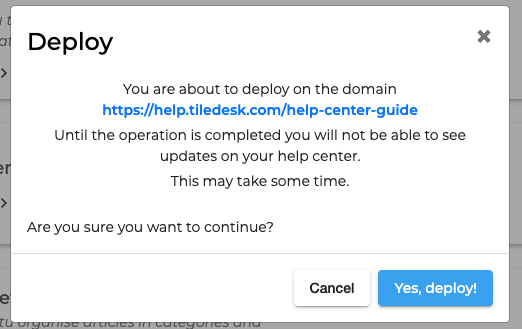 This operation can take up to a few minutes to be fully performed.
When the operation is finished you can click on the 'Open' button to be redirected to your public Help Center.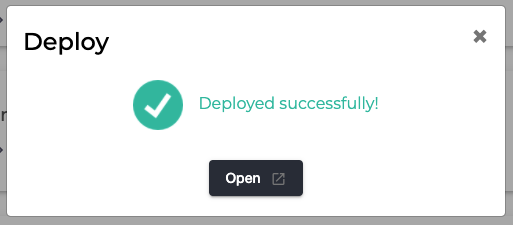 Enjoy!
Please feel free to send feedback about this tutorial to support@tiledesk.com. Thanks!
Finally, check our Blog to discover how a chatbot can interact with the knowledge base to automate customer service.