Creating a Tiledesk Account
Create an account
To create a Tiledesk account go to the SIGN UP page and enter the data required for the registration.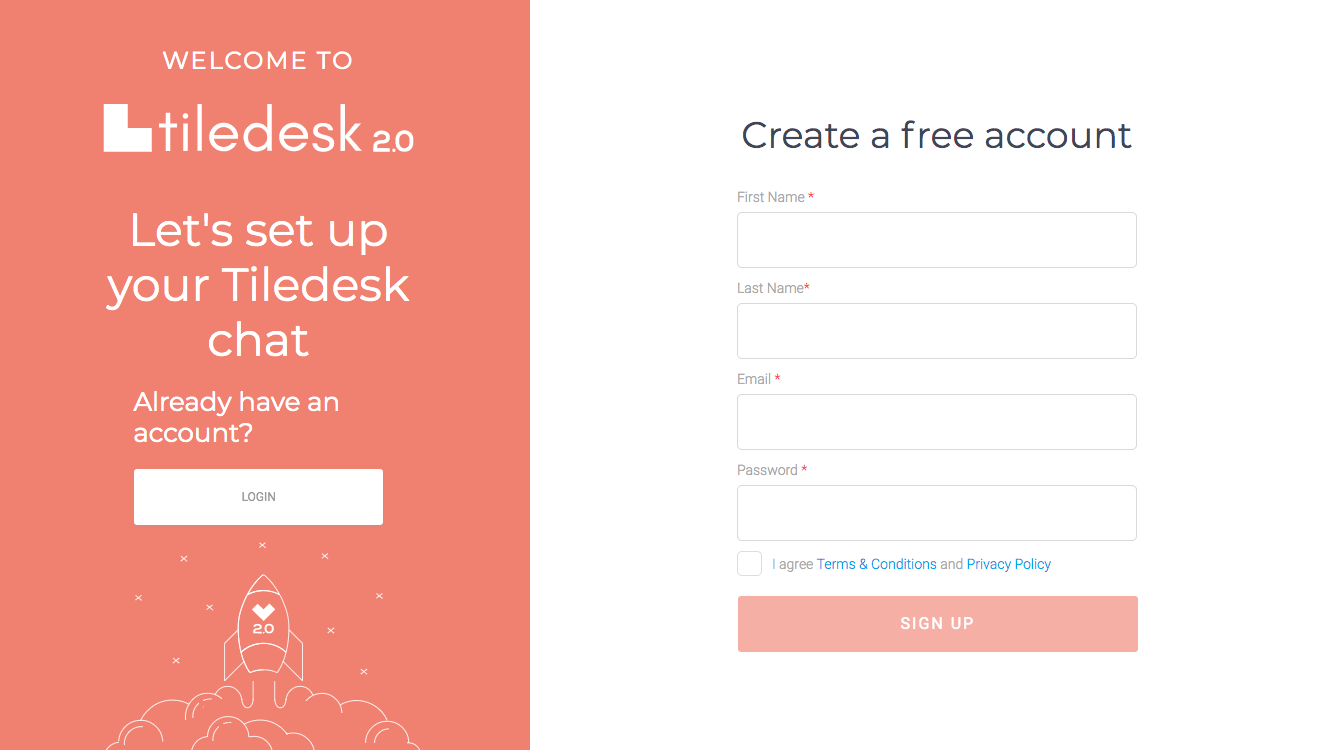 On your first login, a Setup Wizard opens to help you begin the configuration.
Create a project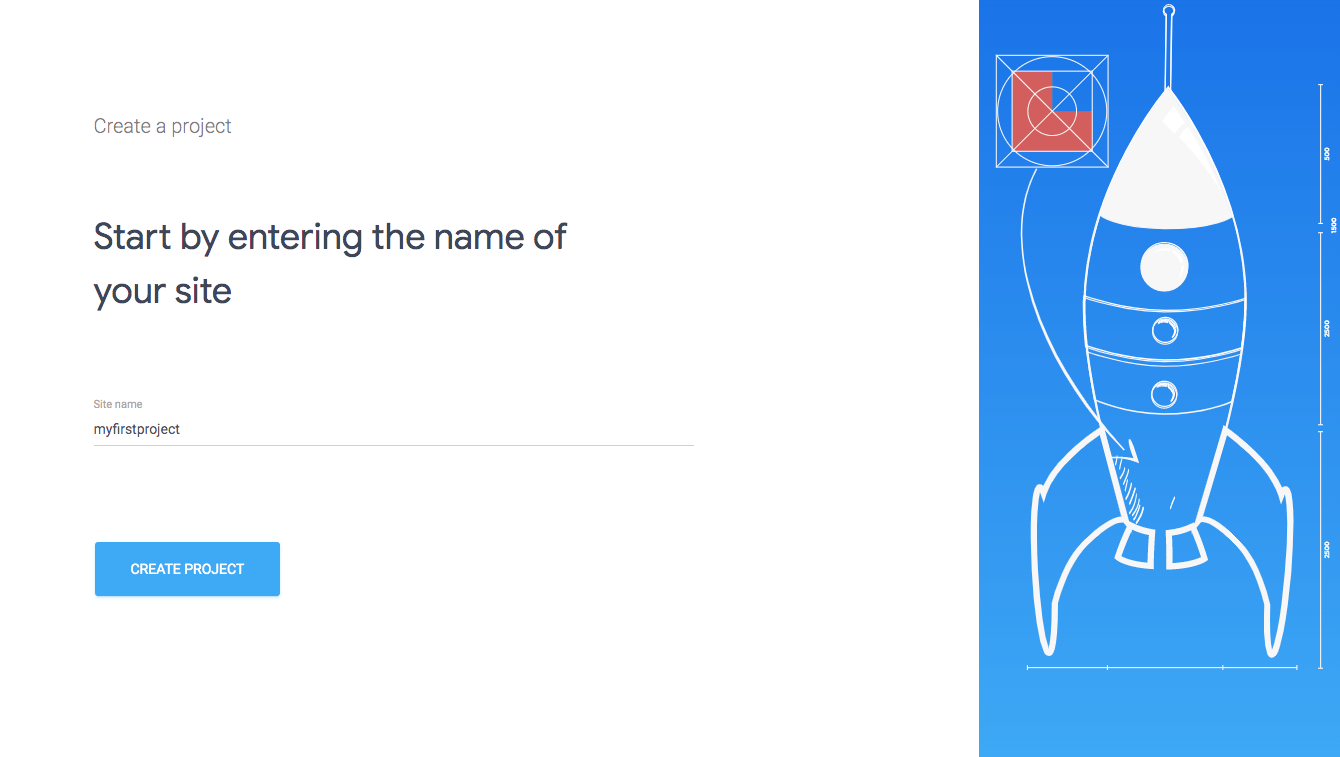 Widget Customization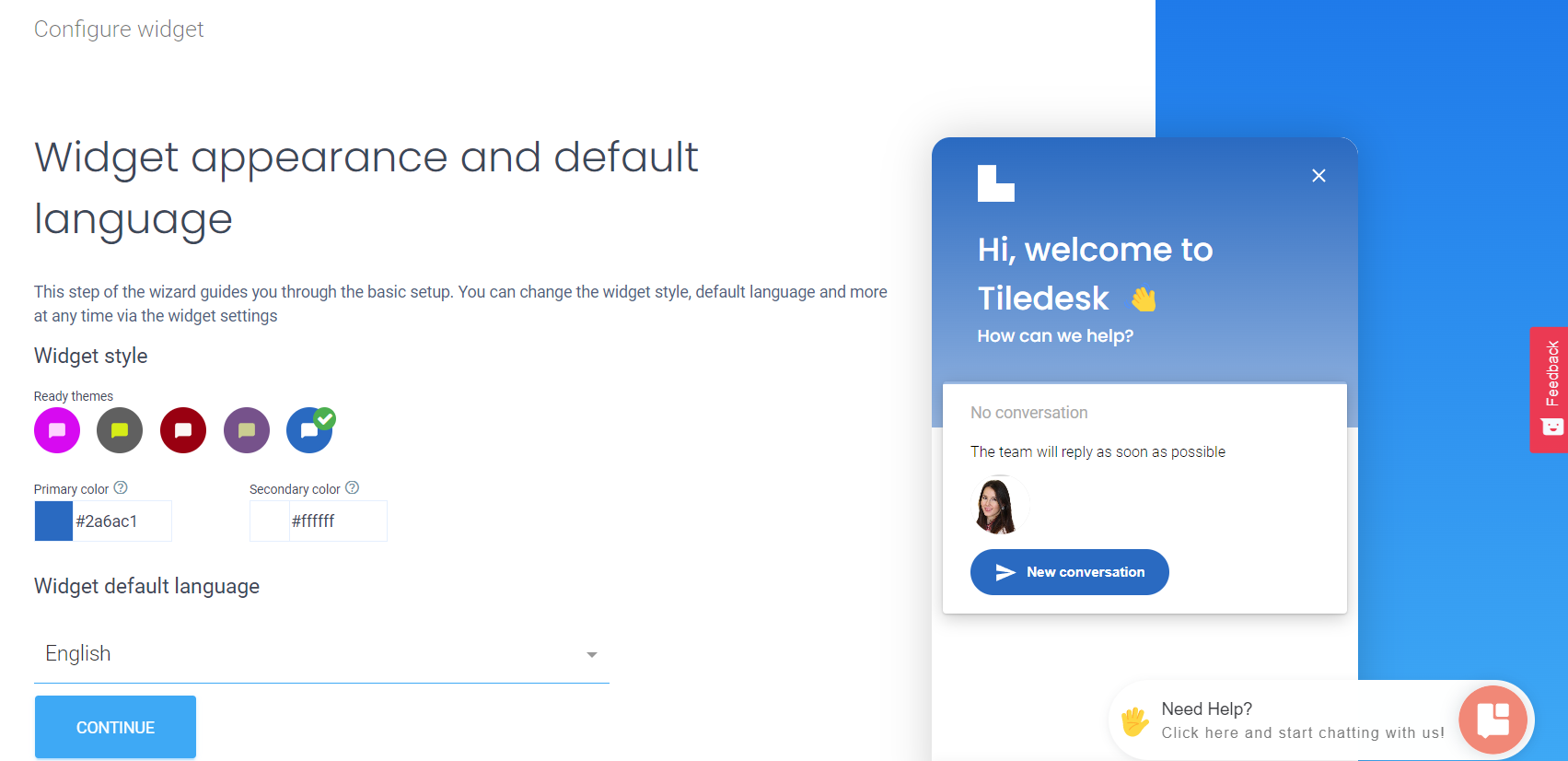 Install Tiledesk widget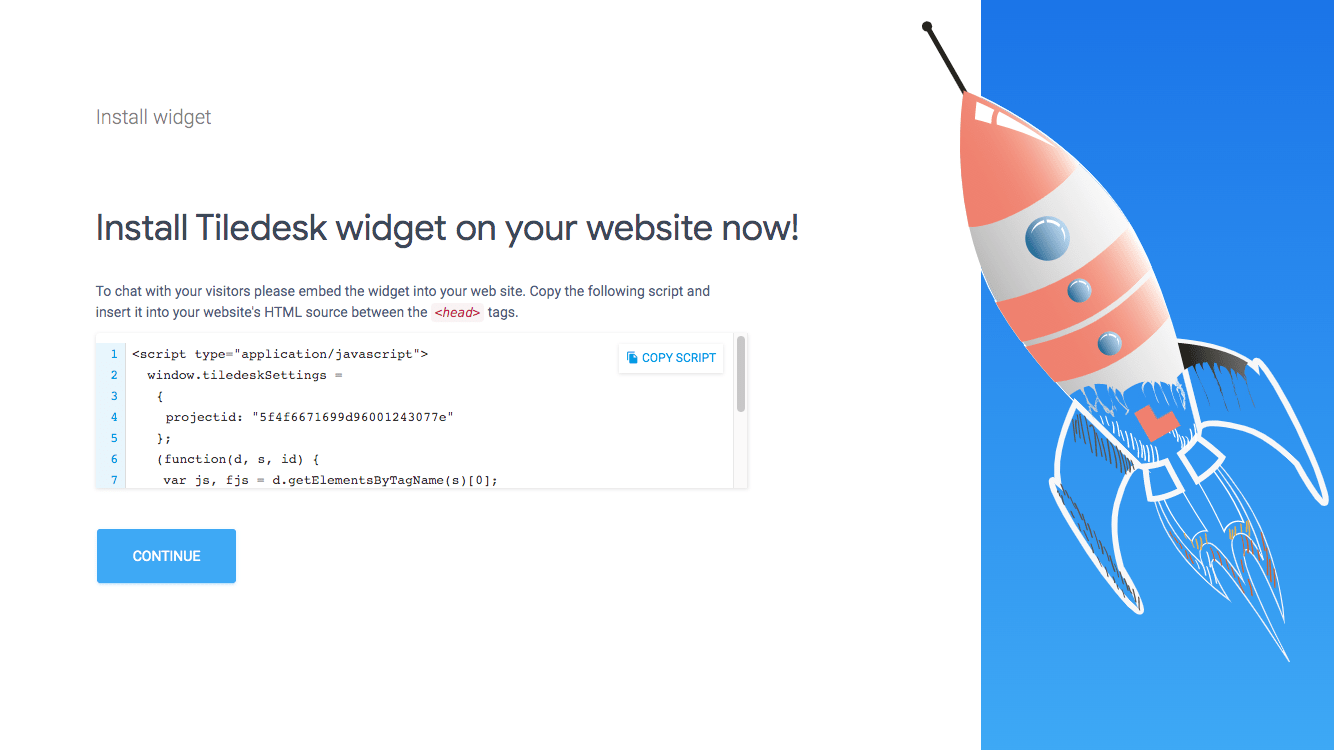 When you sign up for Tiledesk, you get a 30-day free trial of the Pro plan. After the 30 days, you can choose a paid plan or continue to use Chat for free with the Free FOREVER plan.
For details on the plan options, see Tiledesk Chat's pricing page.