Creating a Tiledesk Account
Create an account
To create a Tiledesk account go to the SIGN UP page and enter the data required for the registration.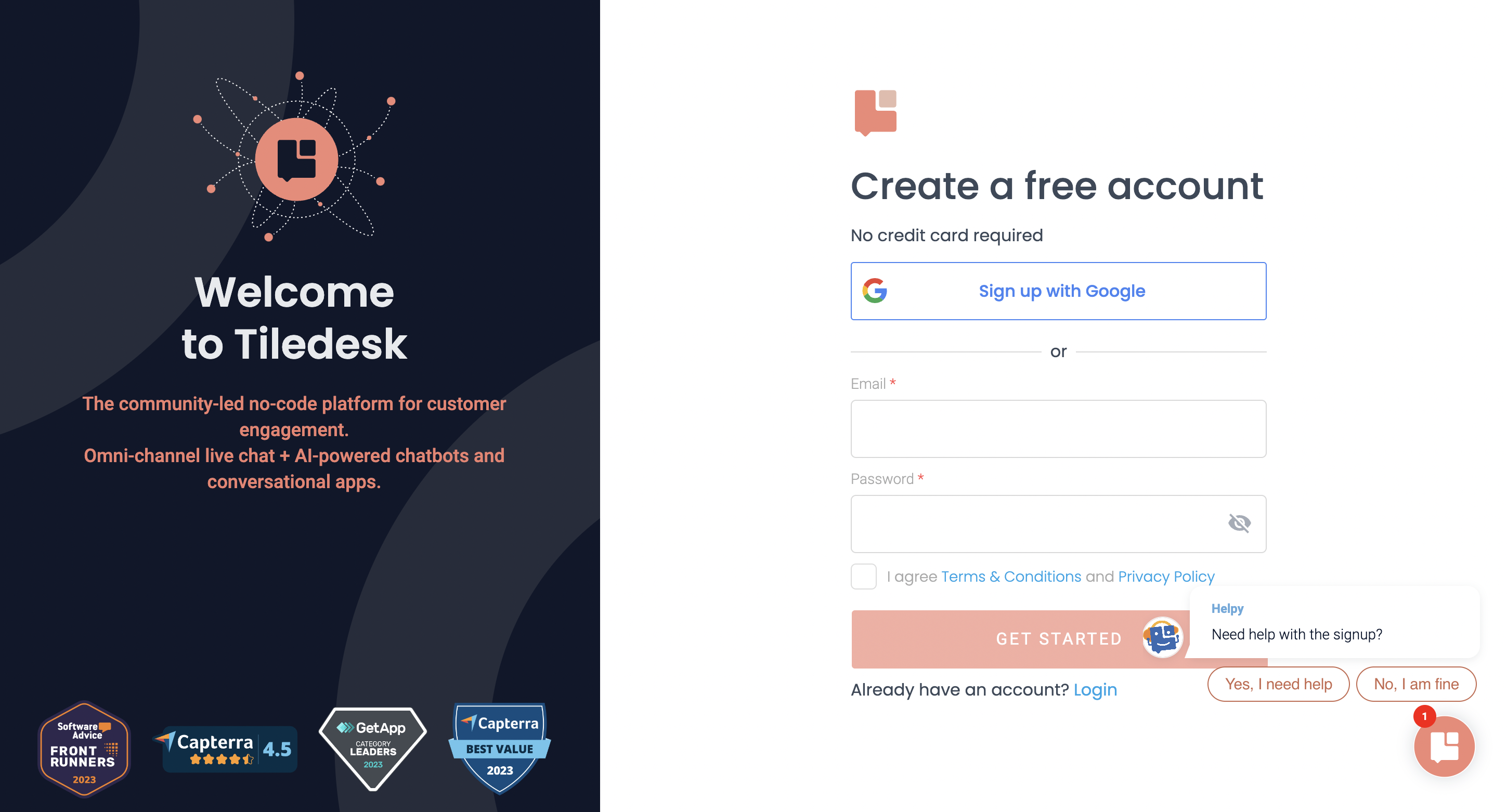 On your first login, a Setup Wizard opens to help you begin the configuration.
Create a project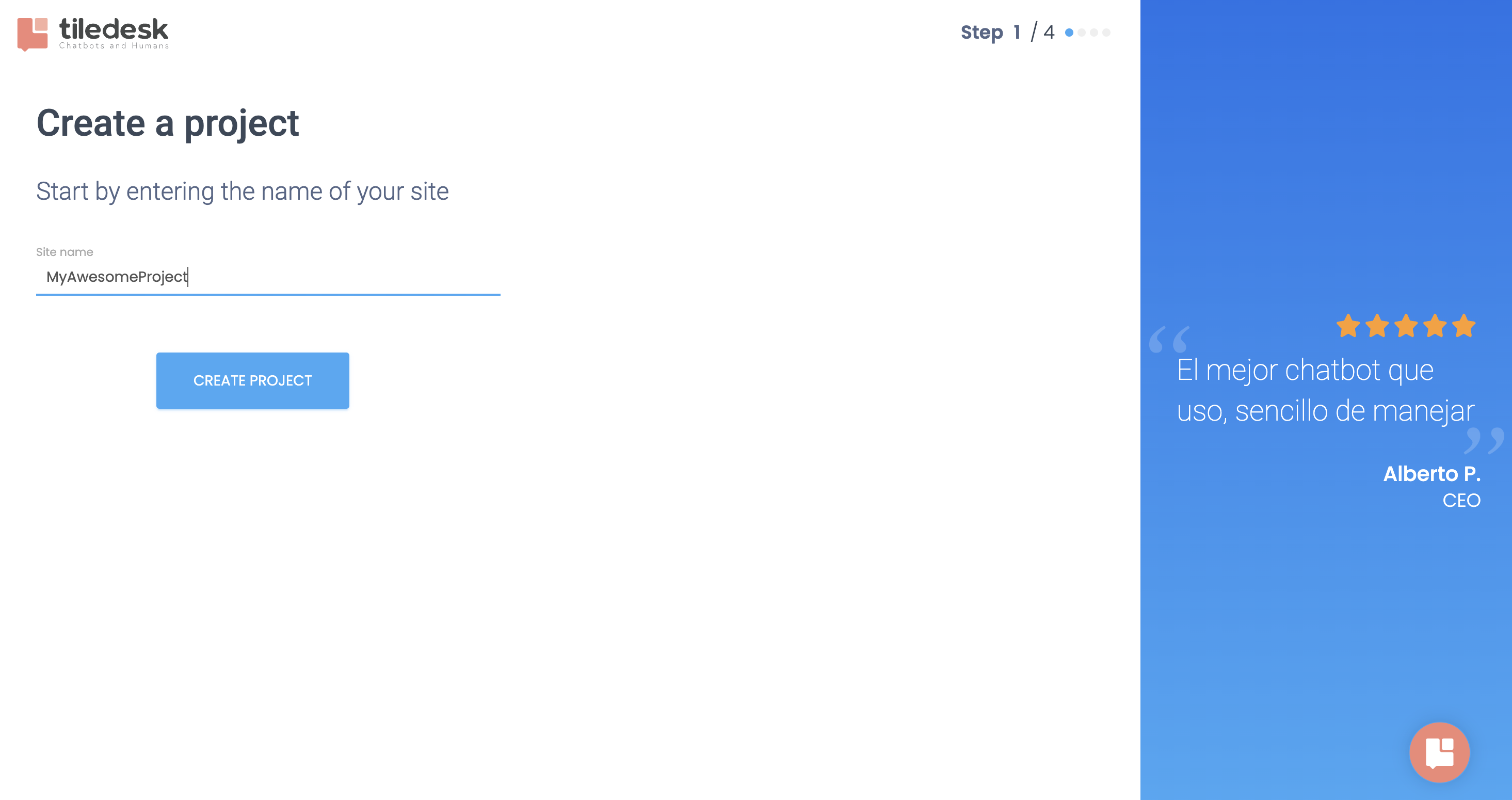 Personalized onboarding
Our personalized onboarding will enable you to receive tailored tips and guidance to achieve your lead generation or customer support goals.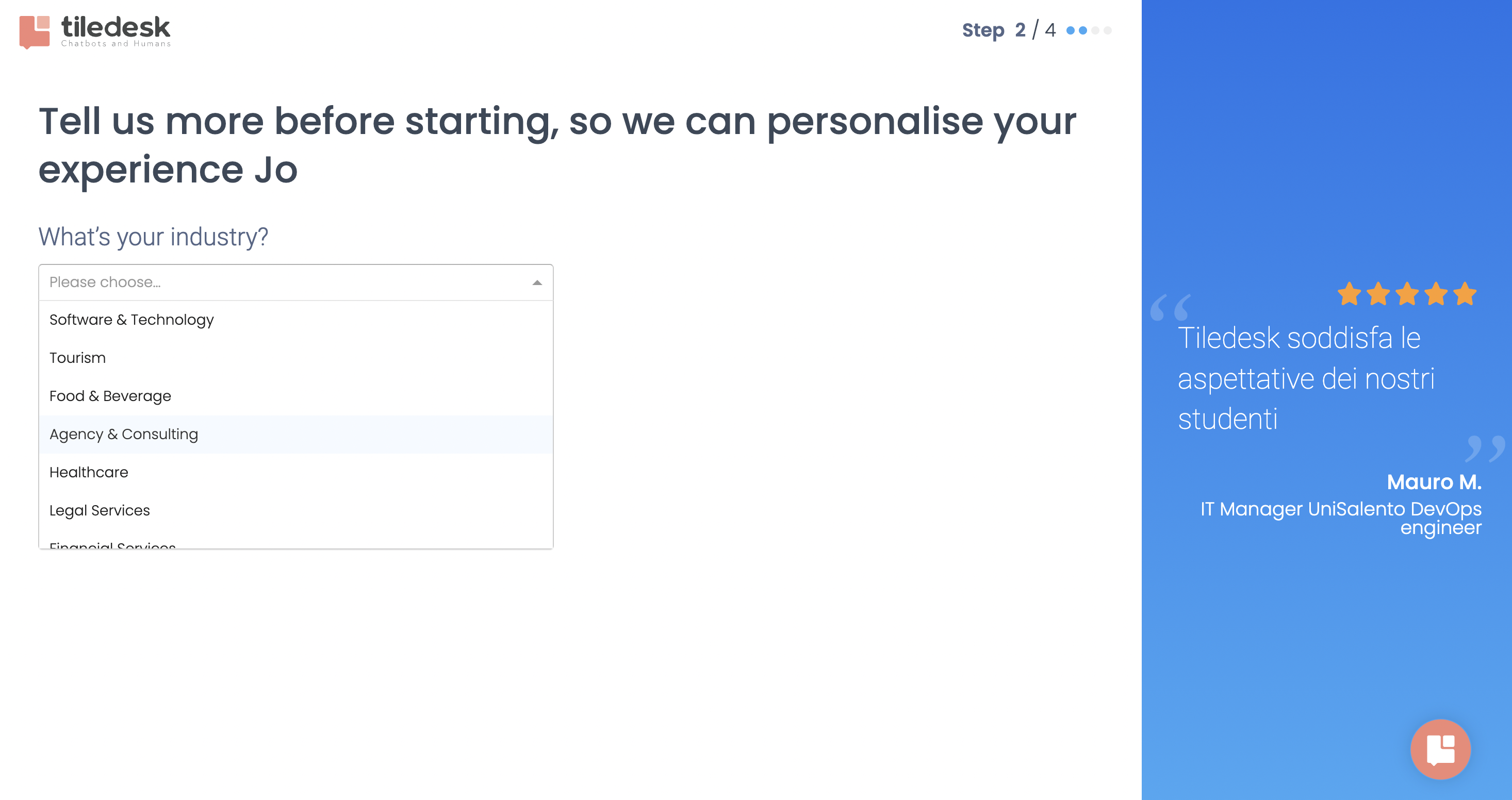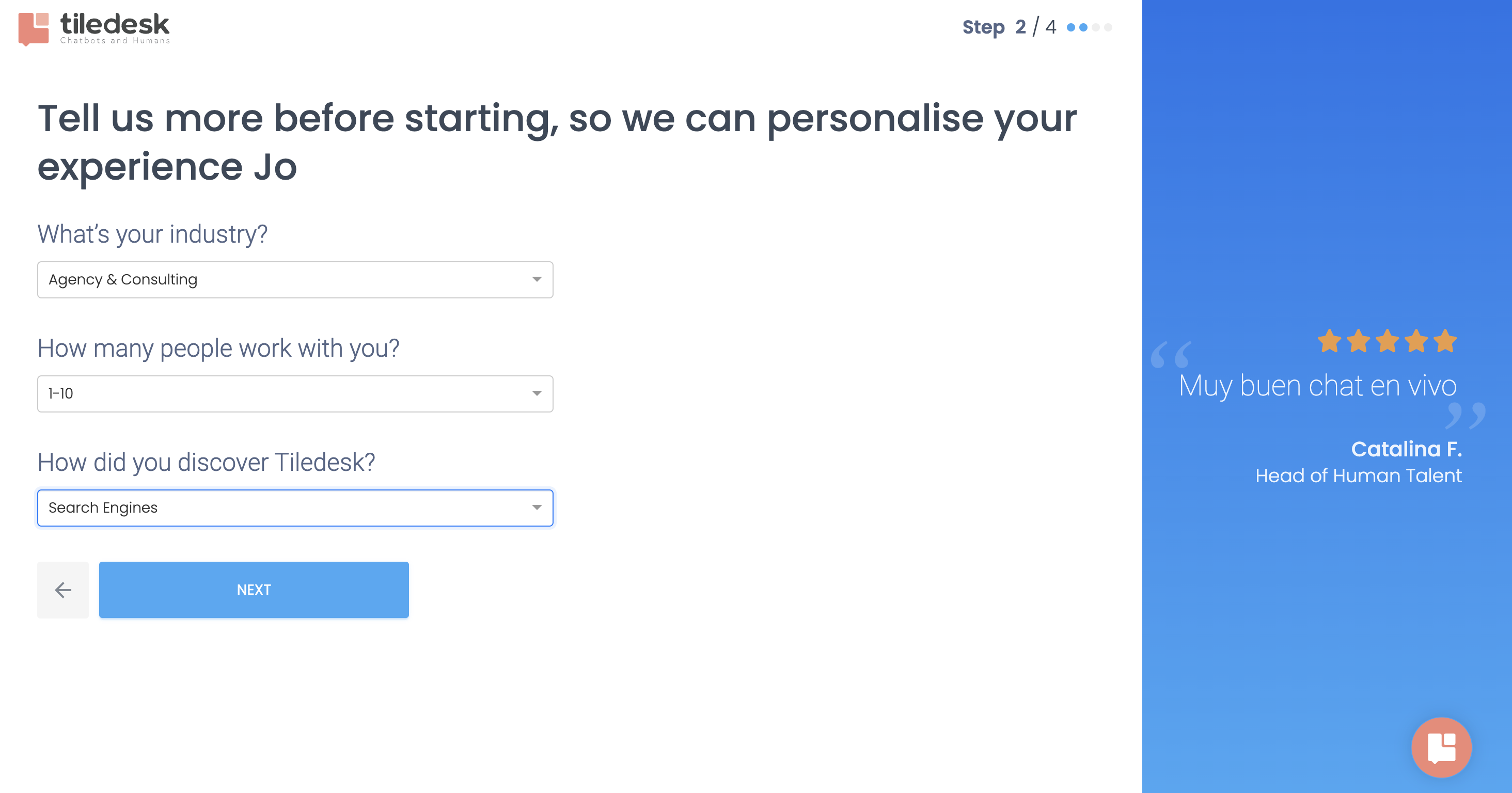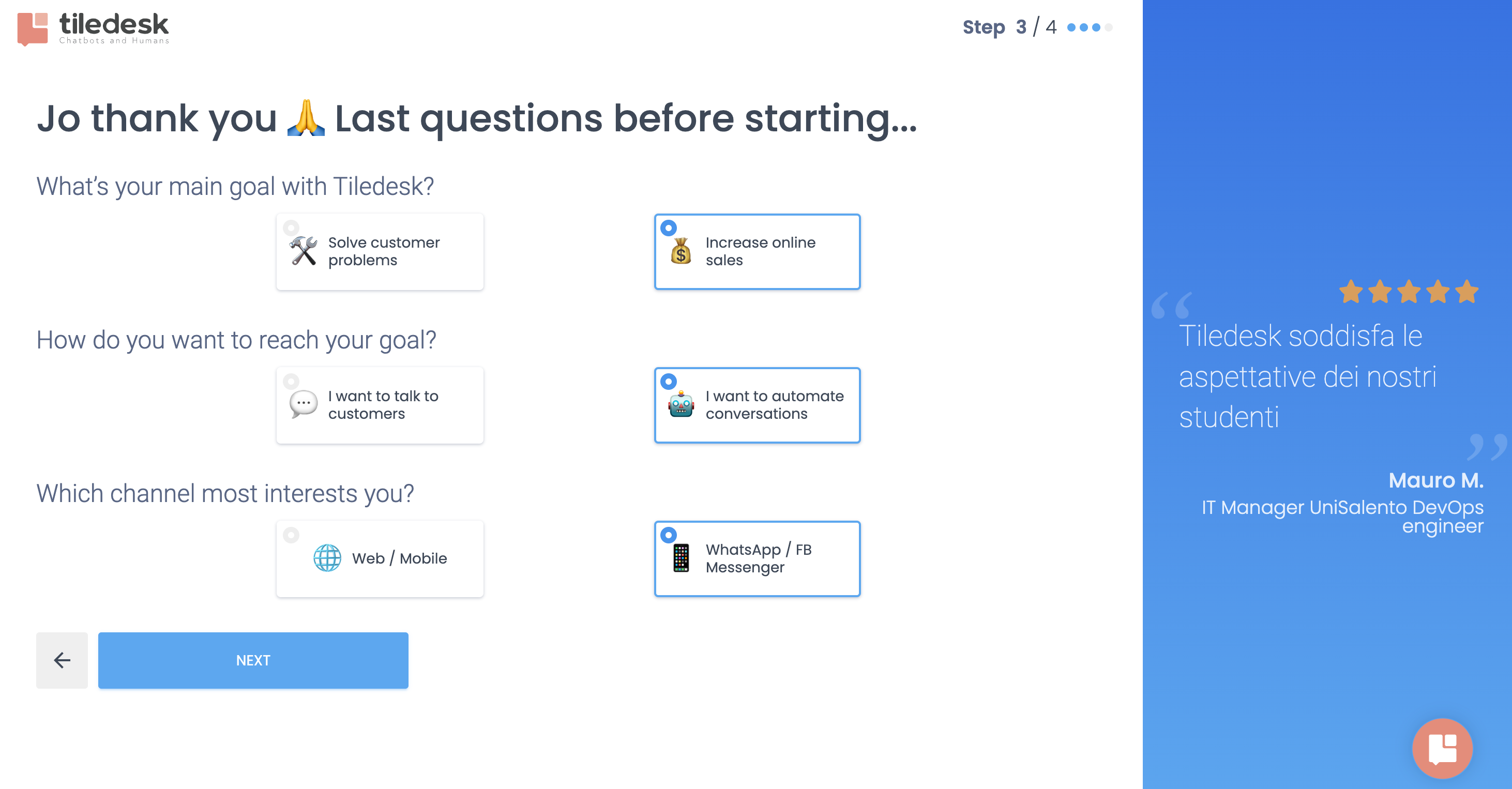 Widget Customization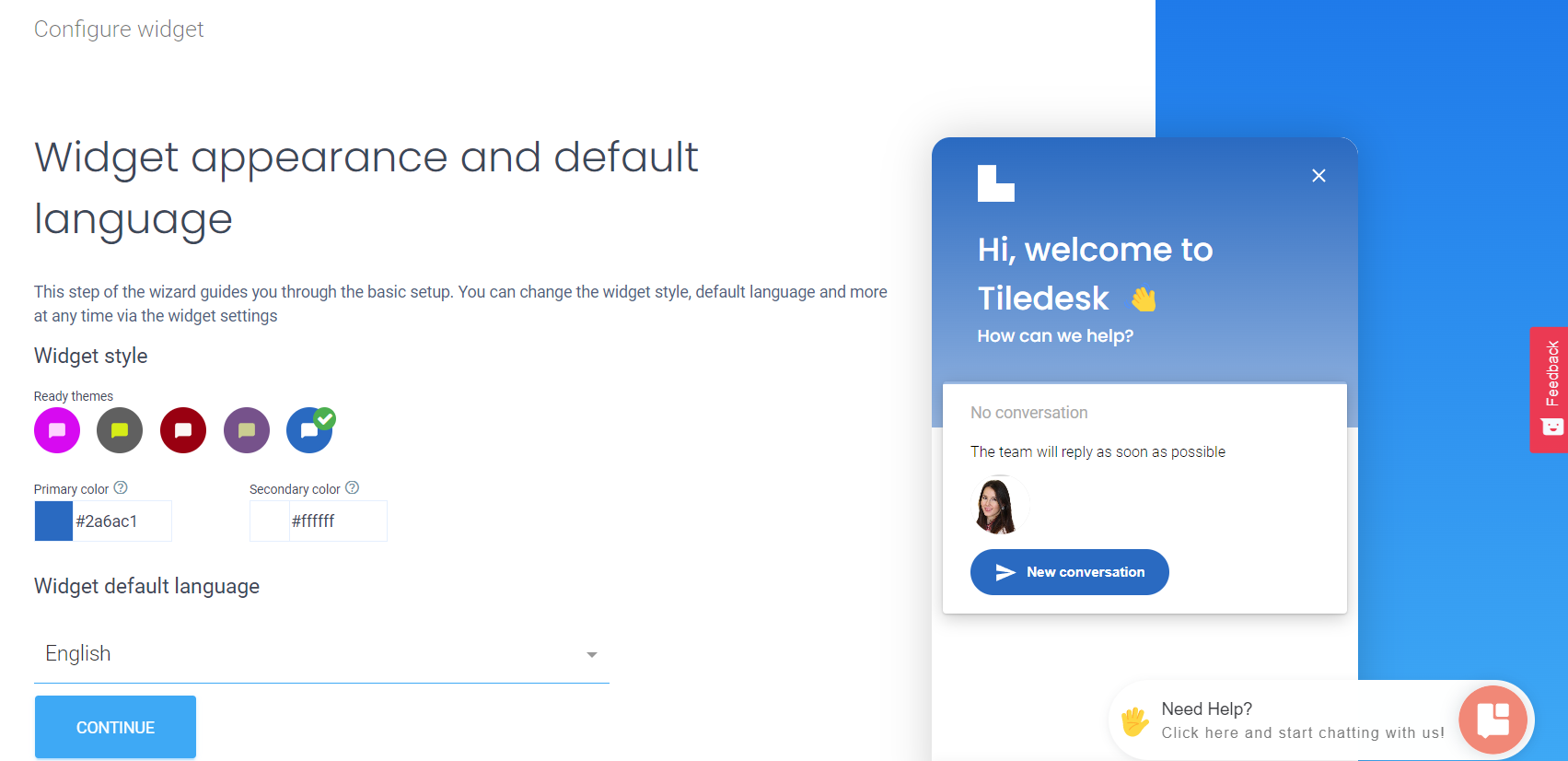 Install Tiledesk widget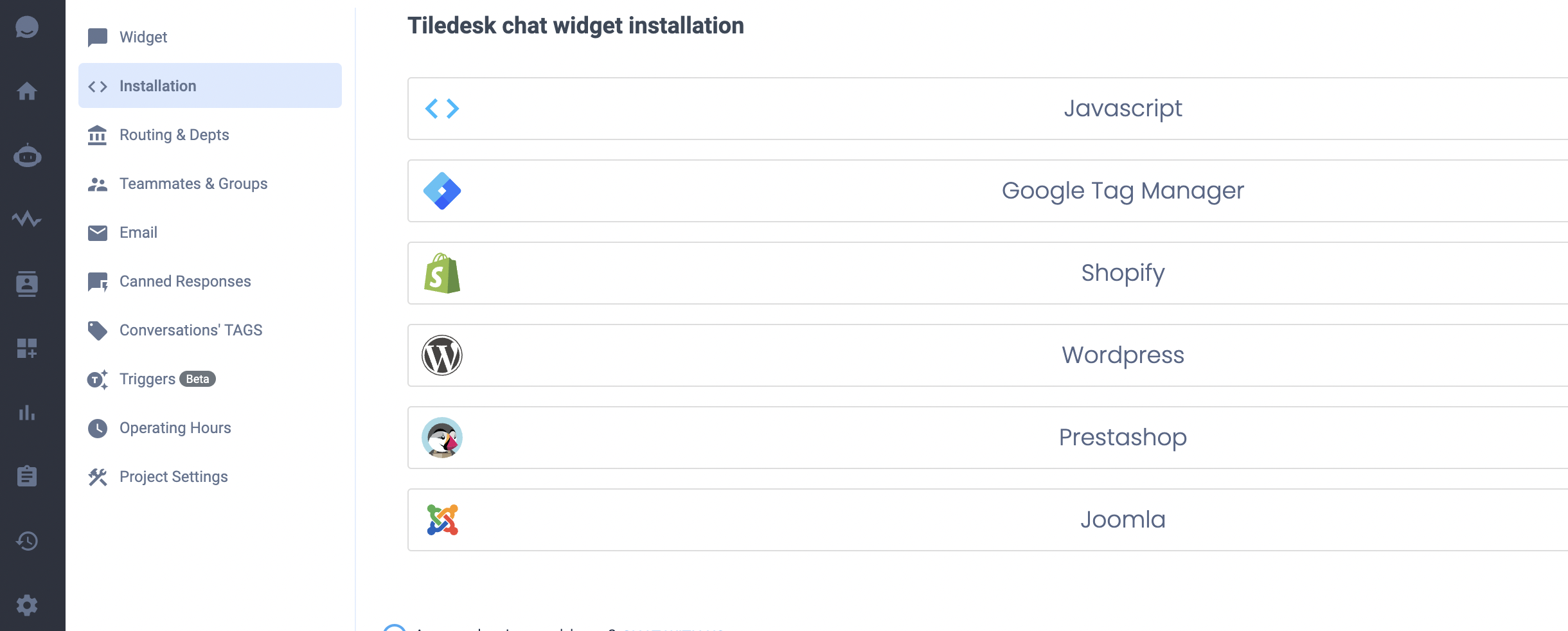 Follow the instructions in the Settings sections to install your widget. There are also dedicated YT videos about it.
When you sign up for Tiledesk, you get a 14-day free trial of the Premium plan, without a credit card. After 14 days, you can choose a paid plan or continue to use Chat for free with the Free FOREVER plan.
For details on the plan options, see Tiledesk Chat's pricing page.