Tiledesk Free Live Chat – Right sidebar
Tiledesk chat: whereabouts
You'll find your chat section as the very first icon of your dashboard at the left sidebar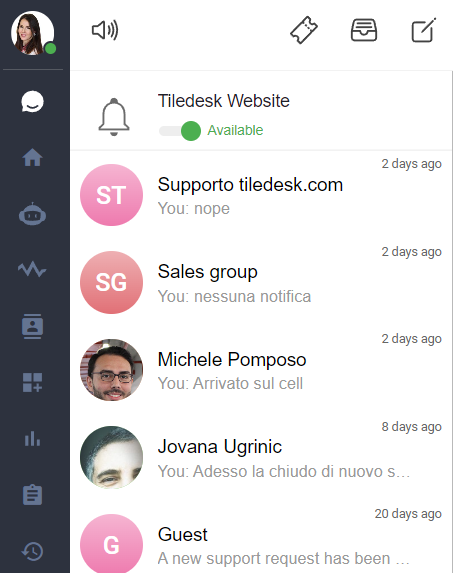 Once you click on a single conversation, you'll have all of the client's info at a glance on the right side of your screen.

Info available about your conversations
If you look at the right side of your chat, you'll get all sorts of info about your client, including email, date, geolocation etc. Once the conversation has come to an end, you can easily archive it by using the top button Resolve.
If you click on the three dots button, a drop-down menu follows:
View contact
Reassign: Assign the conversation to another agent
Add teammate: Add an agent to the conversation.
Leave: Exit the chat.
Transcript: Get the entire chat transcript
Ban visitor: Block unwanted spammers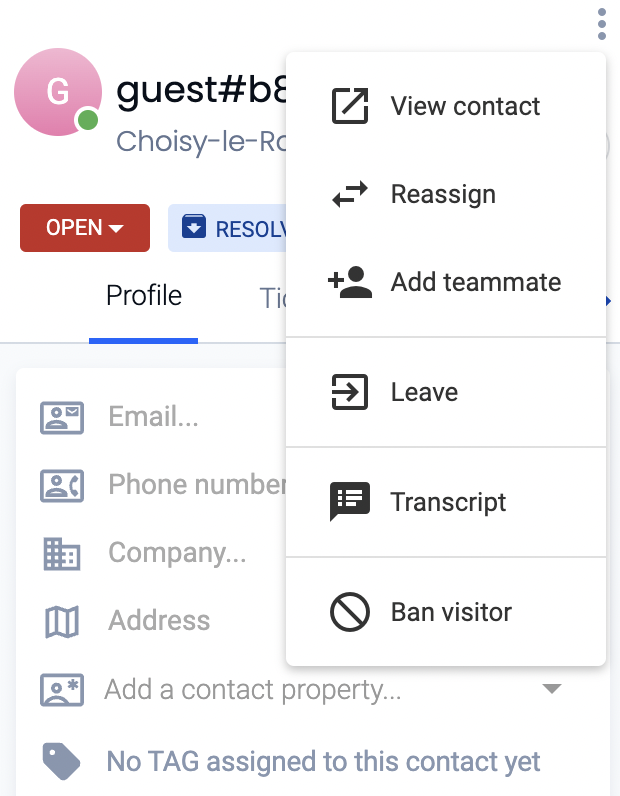 For more info on who we are, what we do, or what is our shtick, visit Tiledesk.com 👩‍🚀