The routing default rules are enabled once the project has been created (Note: The default routings rules will be ignored if at least one department exists).
You can setting up routing rules by clicking Settings > Routing & Depts in the left panel of the dashboard. To edit your default department, click on the ✏️.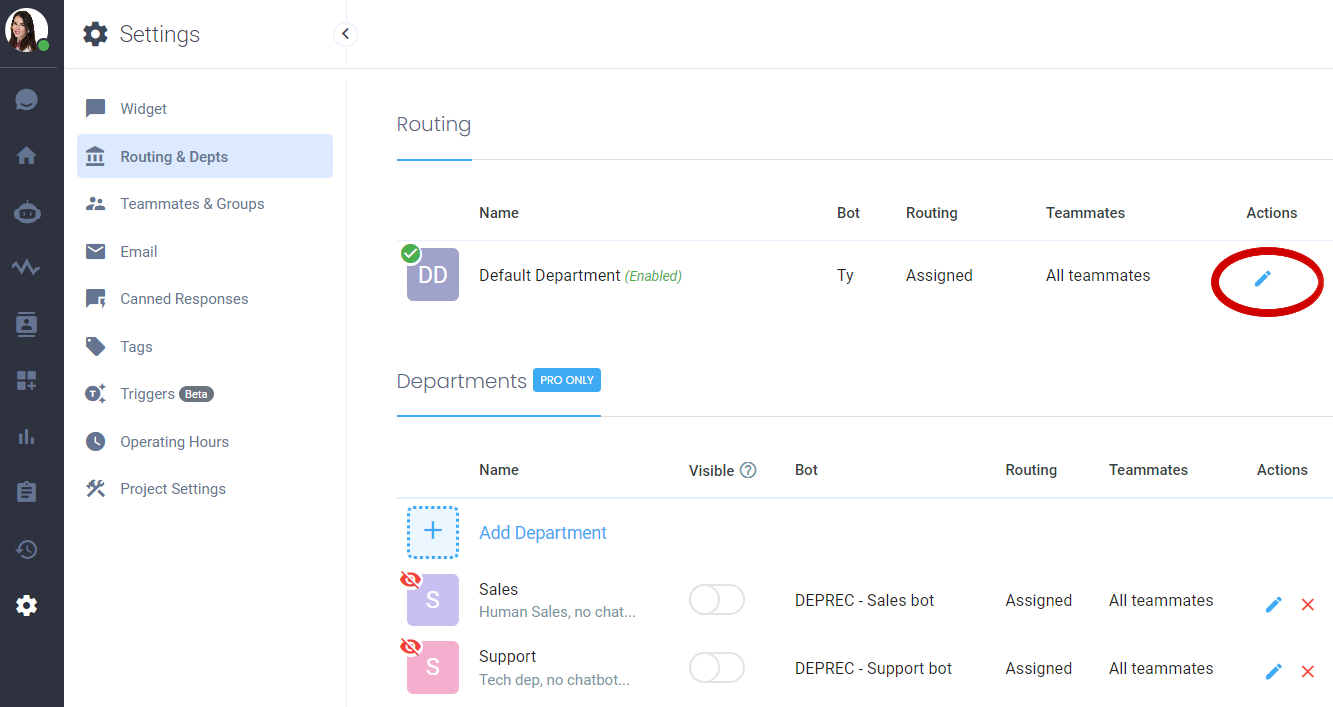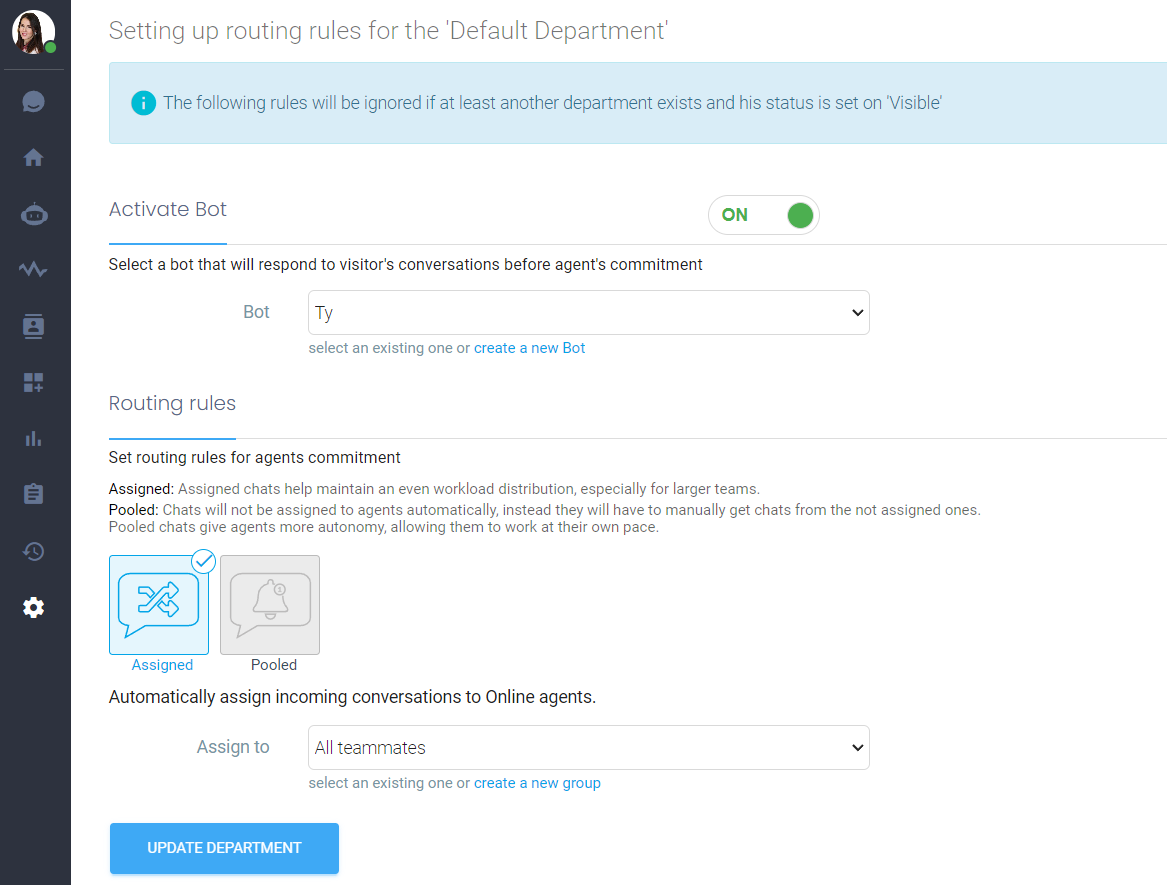 Routing rules
Bot
Select a bot that responds to visitor requests prior to the agent's engagement, or by selecting the "bot only" option. With this option the bot will never forword the request to the agent.

The agents commitment options are:
Assigned
Assigned chats help maintain an even workload distribution, especially for larger teams. Chats are evenly automatically assigned amongst all agents or only to those of a group.

Pooled

Pooled chats give agents more autonomy, allowing them to work at their own pace. With the "Pooled" option, requests are not directly assigned but are listed in the Unassigned conversations list under the Conversations page of the dashboard. Depending on the option chosen, the requests will be displayed by all the agents or by the selected group.

For any feedback or issue, feel free to pop in on our Discord channel 📣
For more info on who we are, what we do, or what is our shtick, visit Tiledesk.com 👩‍🚀