How to send chat transcript to email
The App allows you to send your chat history to one or more email addresses.
The Agent can launch the App by clicking on the Apps button contained in the side section of the agents page.
After clicking the Apps button, the Send transcript by email App will open. When started, the App loads the chat text.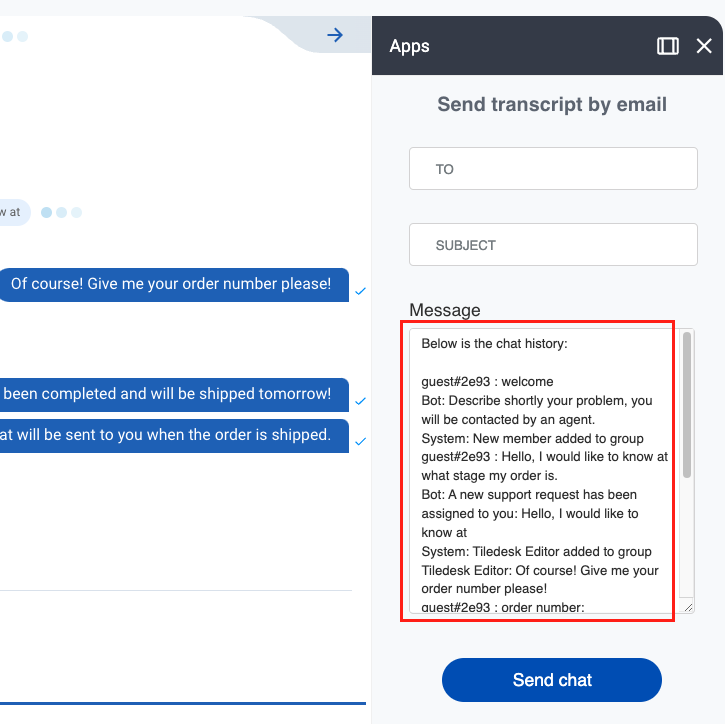 Subsequently, the agent must enter the email address or email addresses to which he wishes to send the transcript of the conversation in the TO field, while he can enter the subject of the conversation in the SUBJECT field.
To send your chat history to multiple email addresses, simply separate them with a semicolon.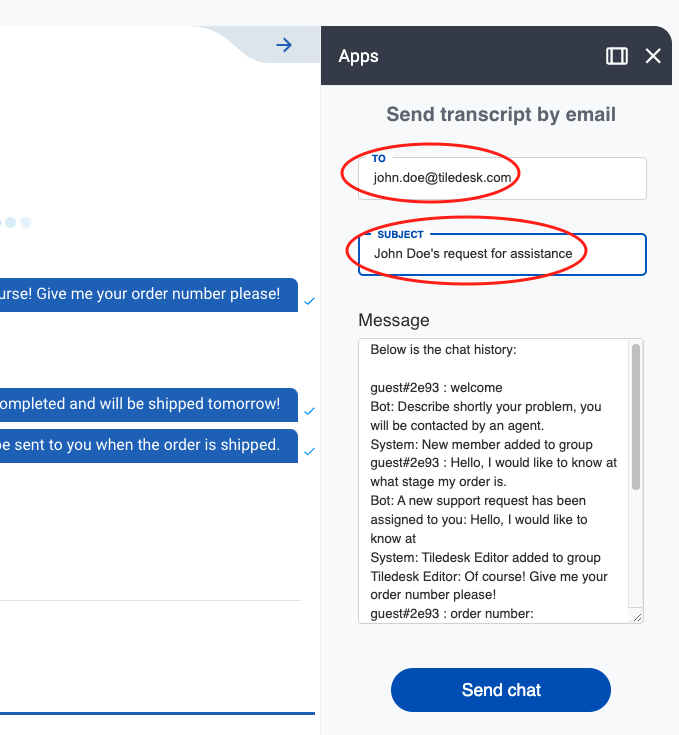 Now the agent can edit the chat transcript before sending, perhaps deleting the communications entered by the system in the chat.
When finished, you can send the transcript by clicking on the Send chat button. If the mail is sent correctly, the system will warn the user with a message or notify the occurrence of any errors.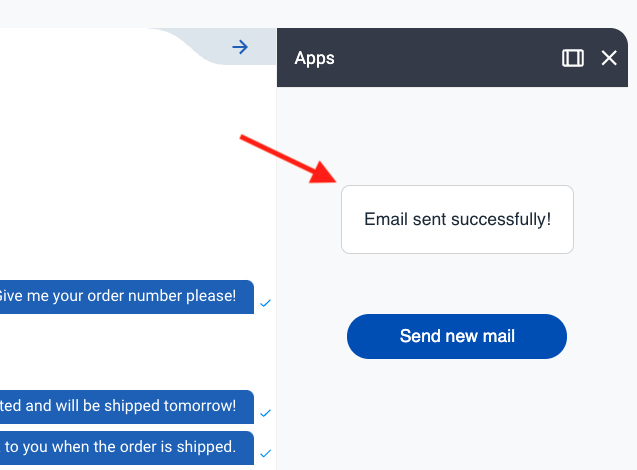 At this point the users in the address will receive the transcript of the chat on their email.