How to integrate Slack with Tiledesk using Zapier
Zapier is a fantastic tool, you can automate many tasks with it. In this tutorial we will integrate Tiledesk with Slack using Zapier so that you never risk missing a new Tiledesk chat again. In detail, through the integration, every time a customer sends a message via live chat to Tiledesk, the agents will also receive a notification on Slack.
You can also see messages from agents on the Slack channel.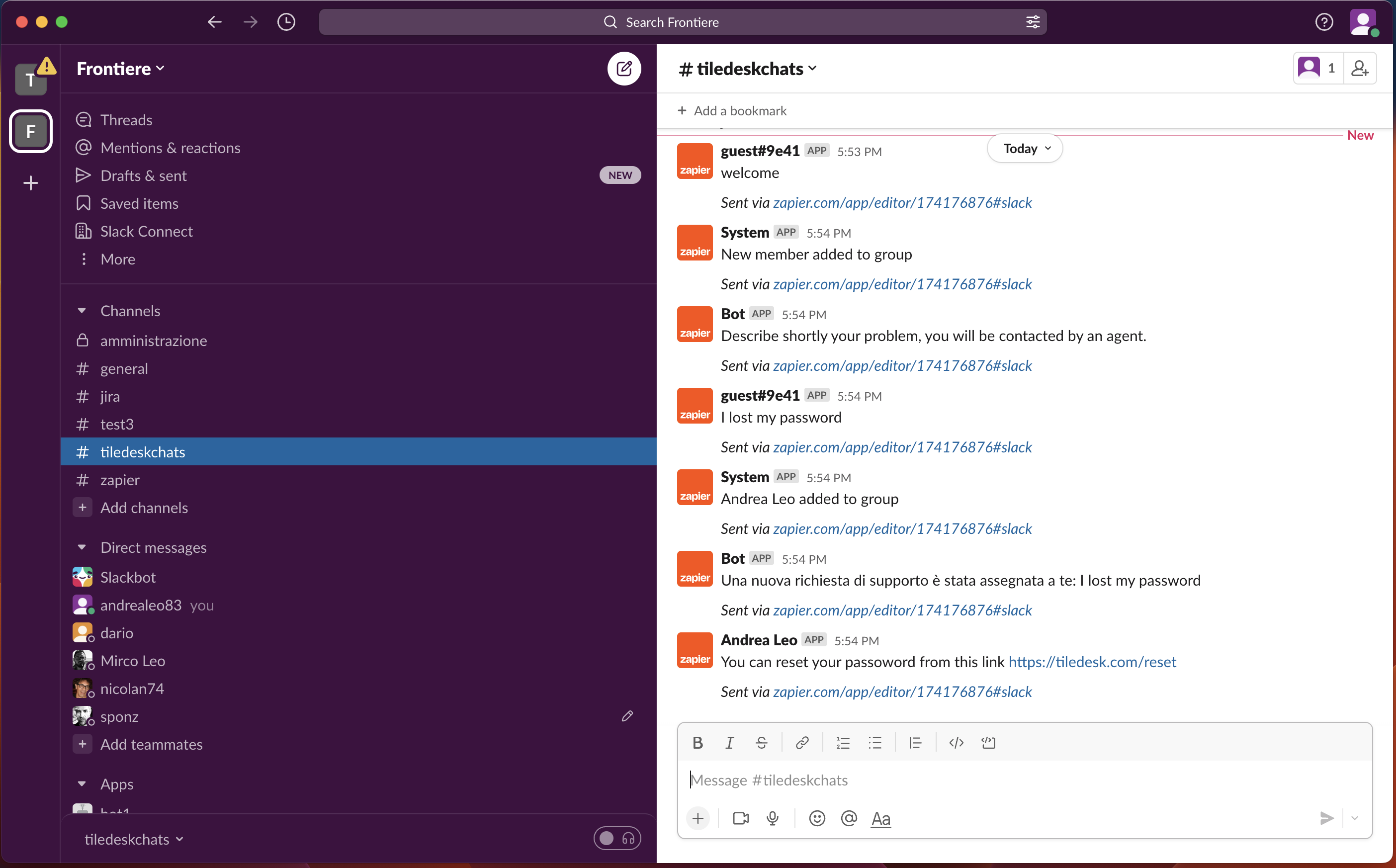 Steps
Create a New Zap from the Zapier home page and select Tiledesk (1.0.2) as trigger app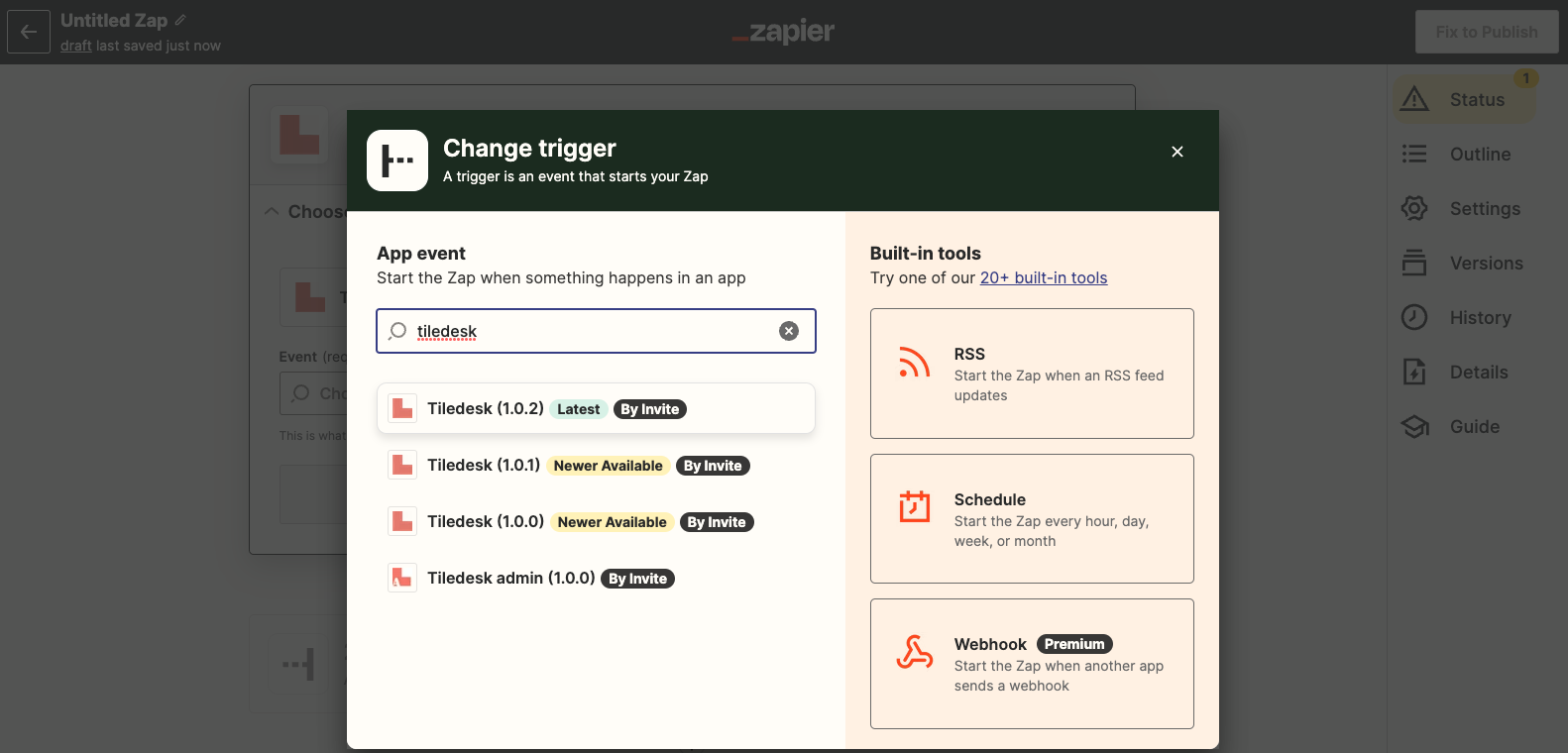 Select from the dropdown New Message in any conversation as event value and click Continue.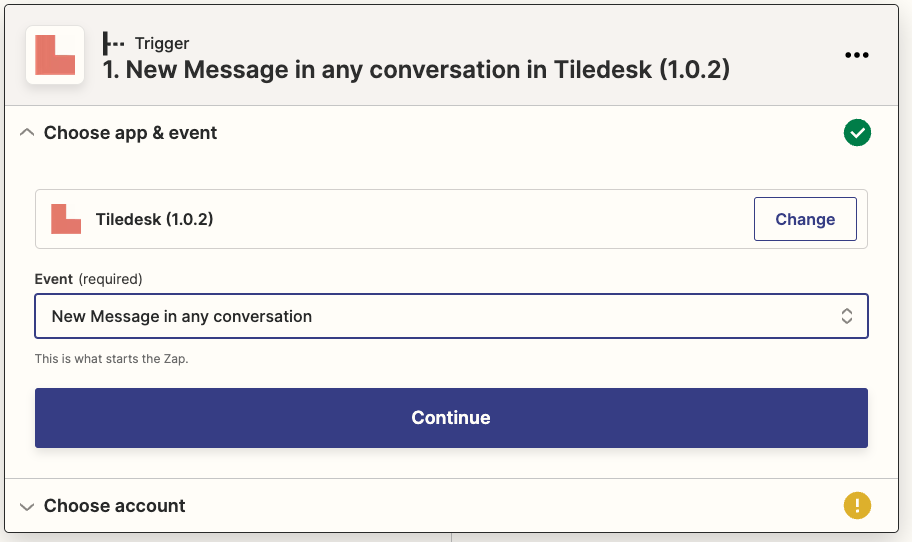 Choose your Tiledesk account or signup and click continue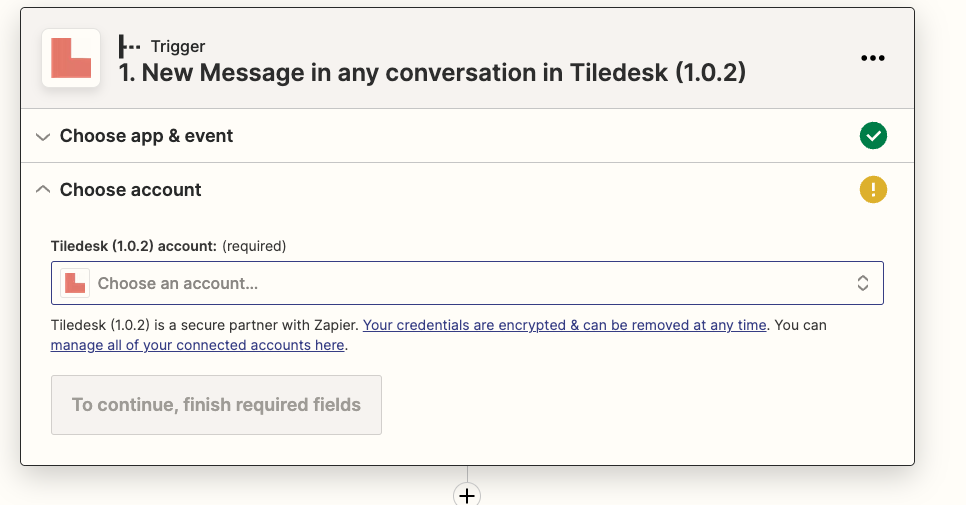 Select your Tiledesk project from the dropdown and click continue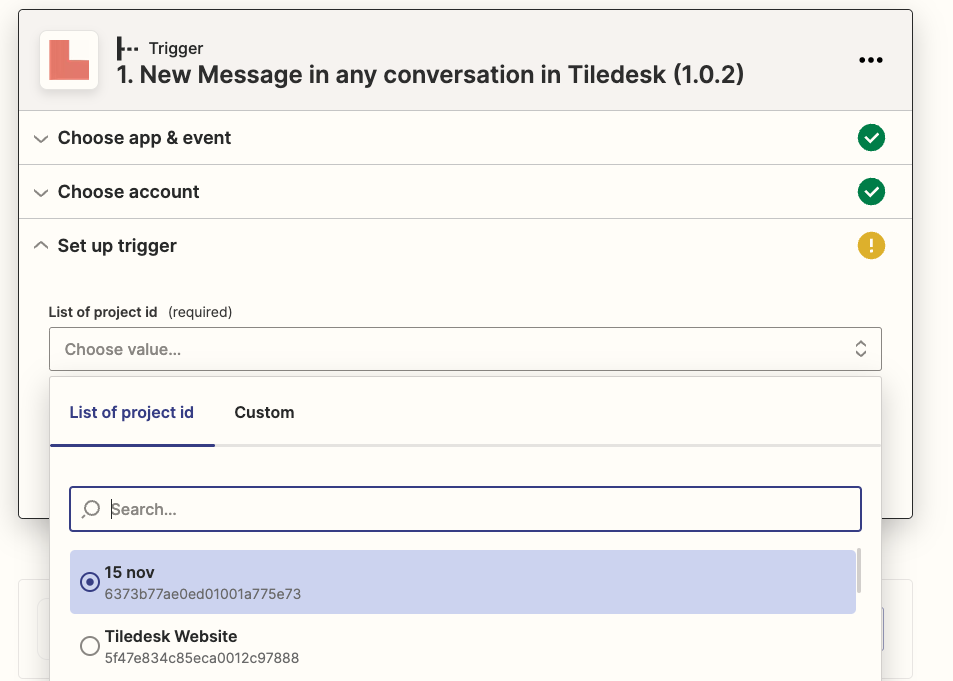 Test your trigger and click continue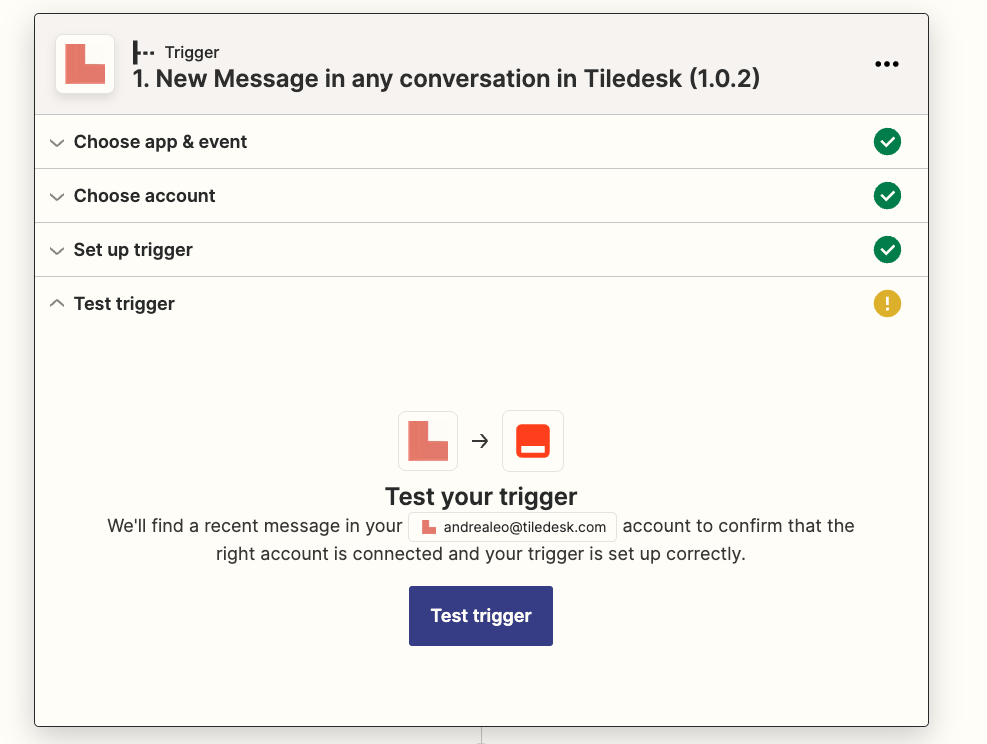 As Action select Slack from the dropdown field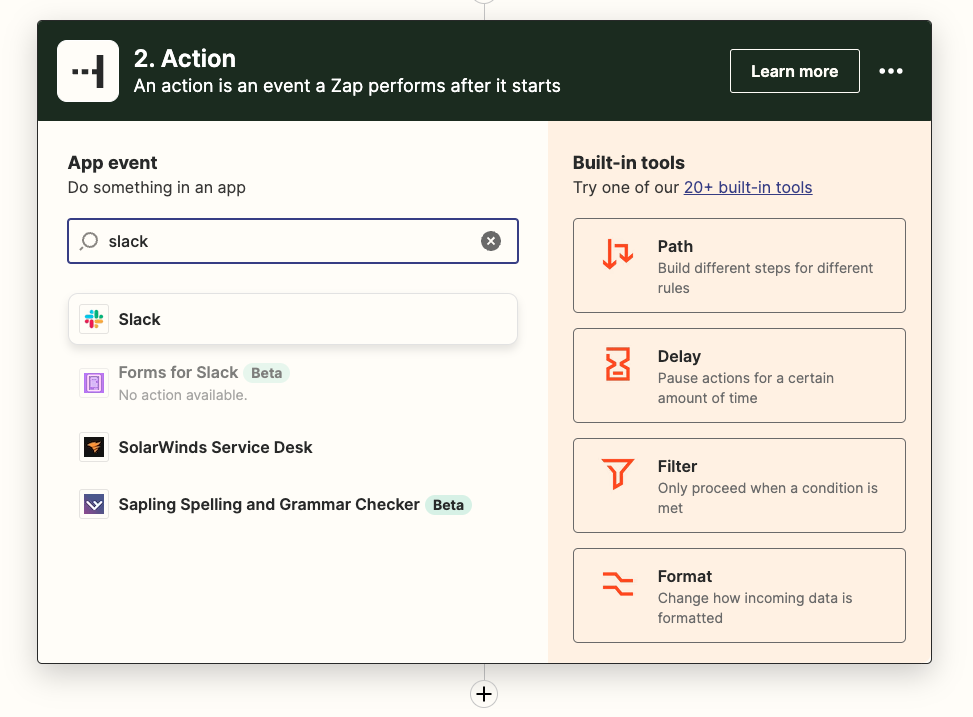 and select Send Channel Message as event value and click continue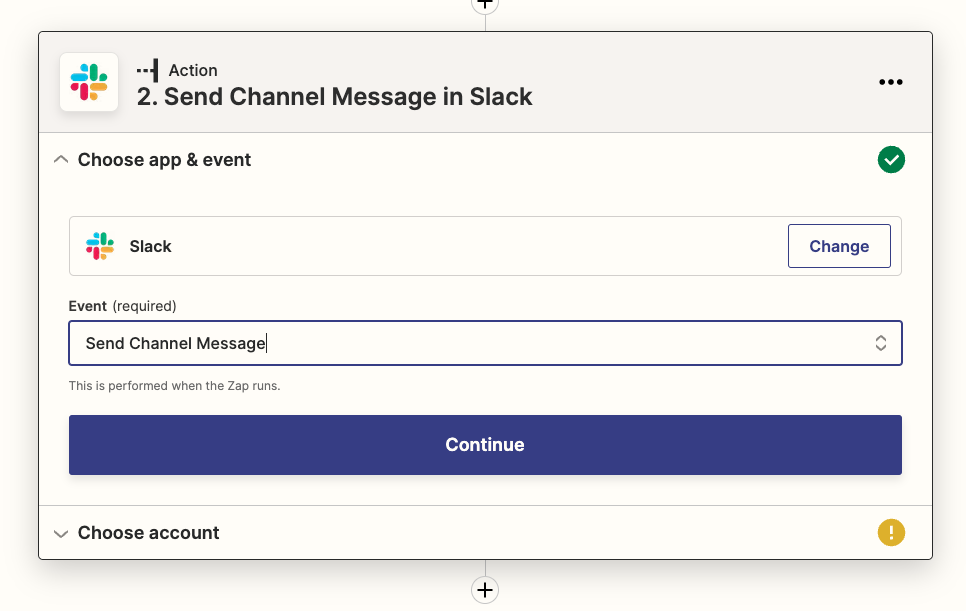 Signup on your Slack account and click continue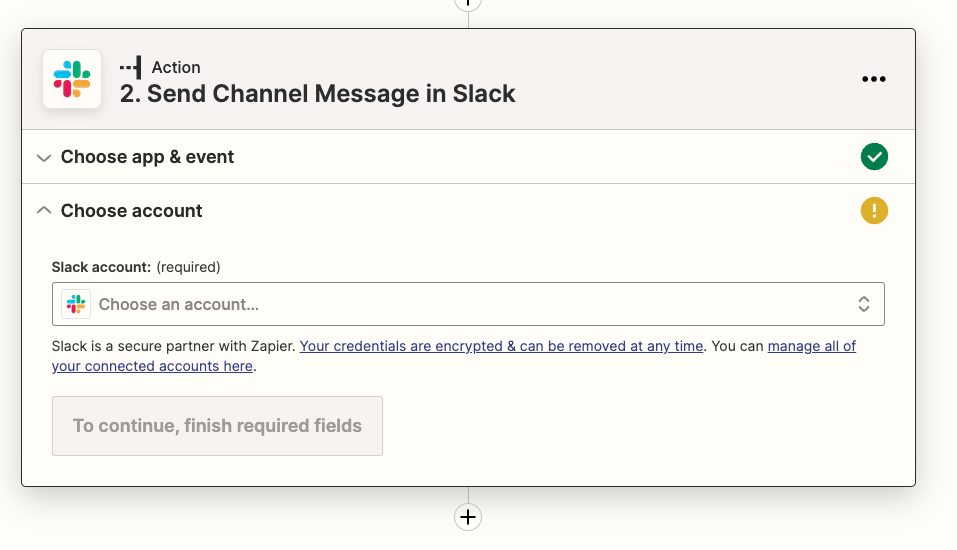 Select the Slack channel where you want to receive Tiledesk messages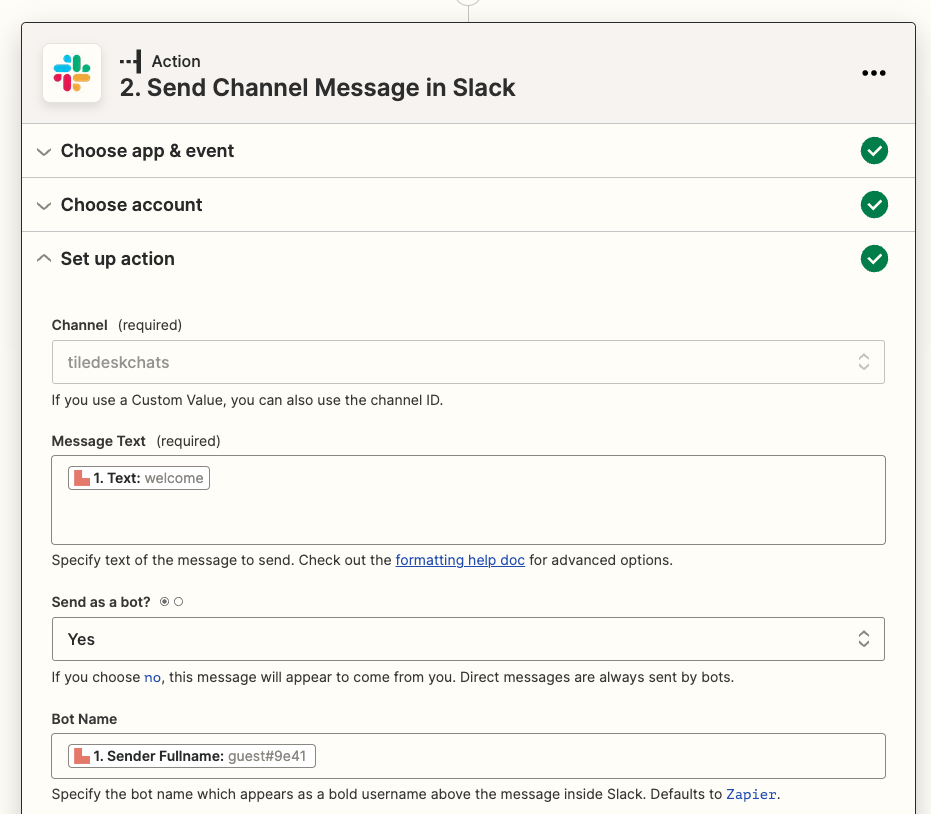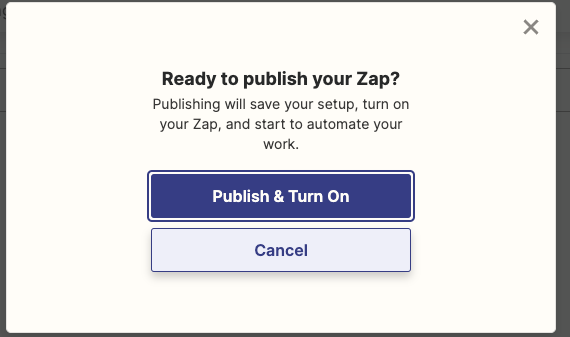 Whenever a new Tiledesk chat is created, you will receive the messages on your Slack channel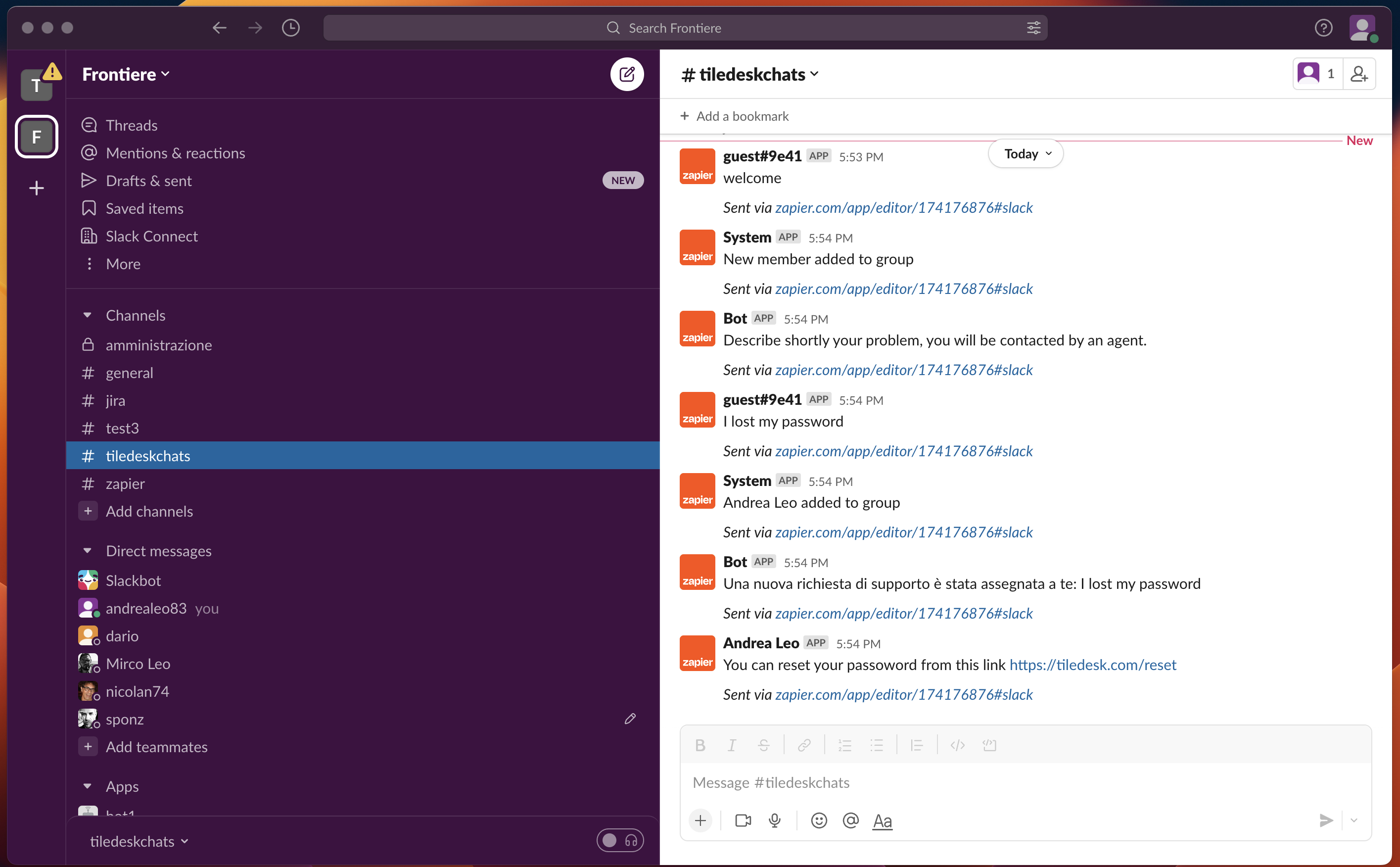 If you have any questions or need help, come to Live Chat or email us at support@tiledesk.com