Chatbots: purpose
When a customer visits your website and starts a conversation through Tiledesk widget, you may not always be around to respond. Luckily not all is lost, as you can first configure a Bot and subsequently activate it in a Department to help you deal with the customer.
To create a Bot go to the dashboard sidebar and click Settings > Bots.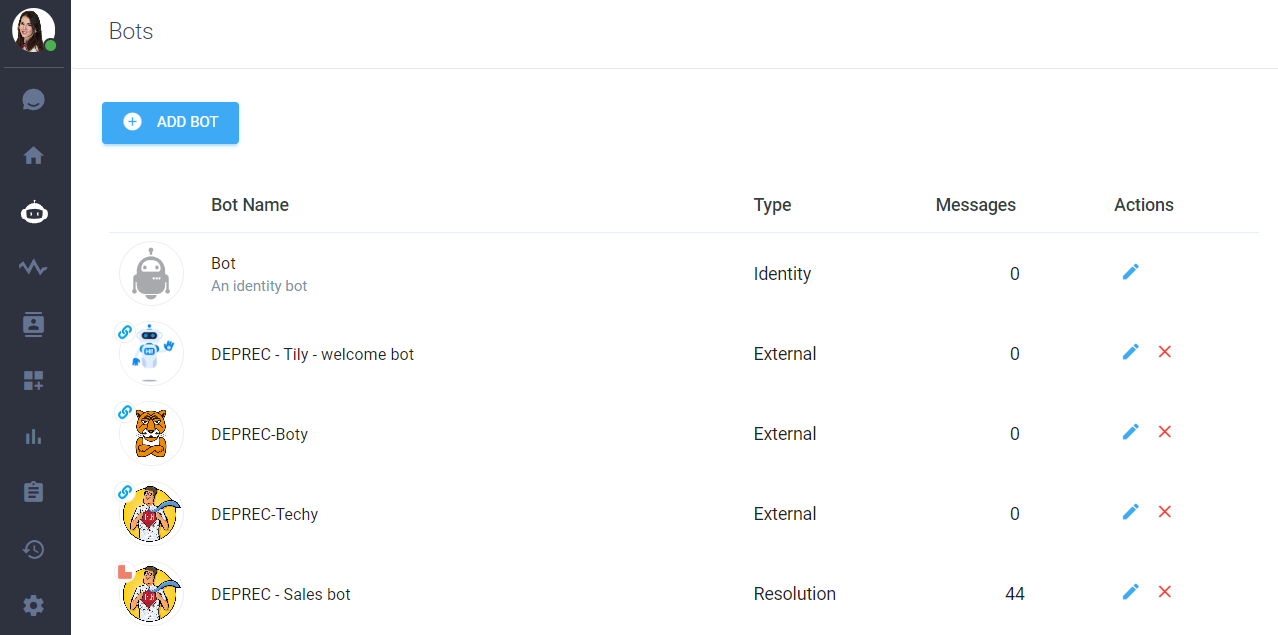 Then use the ADD BOT button to create the bot.

Choose the bot type

Enter the name to identify your bot and optionally the description.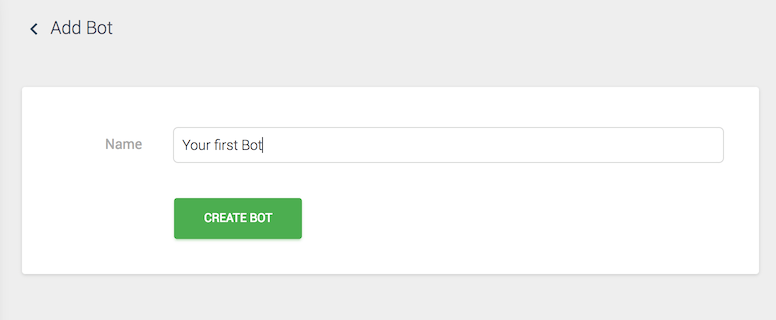 Native Bot
If you have selected Native Bot you can decide to add the FAQs or return to the bots list and add the FAQs later.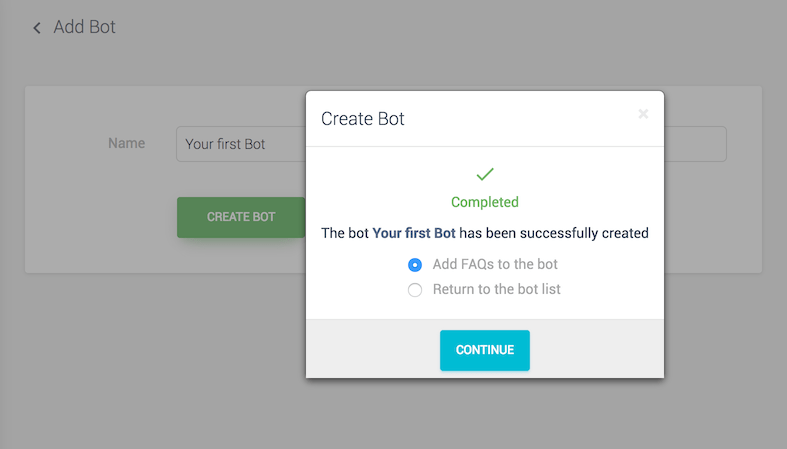 You can enter the FAQs manually or upload them via csv and then run test queries.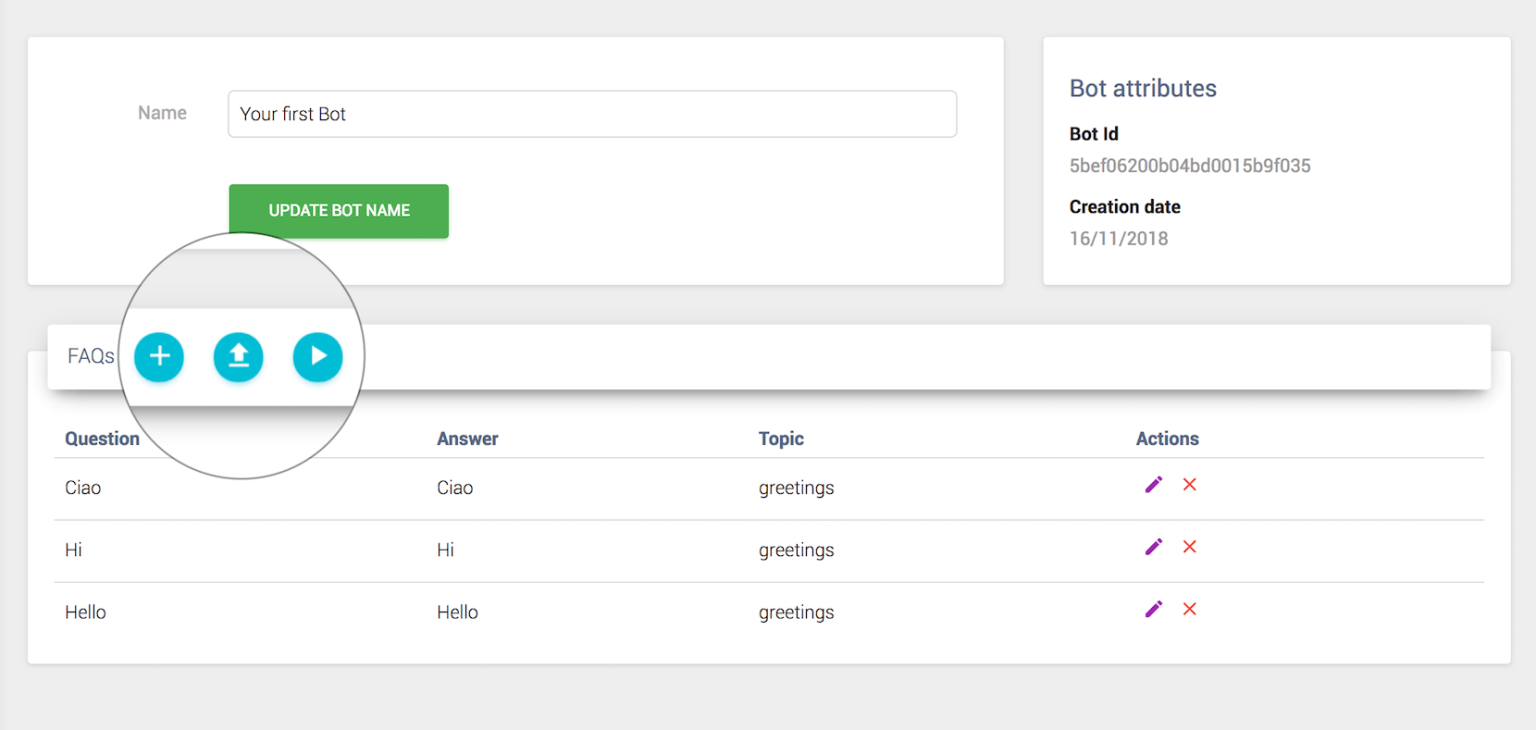 Use the ADD FAQ button to manually enter a FAQ.

Fill in the "Question" and "Answer" fields and create the new FAQ.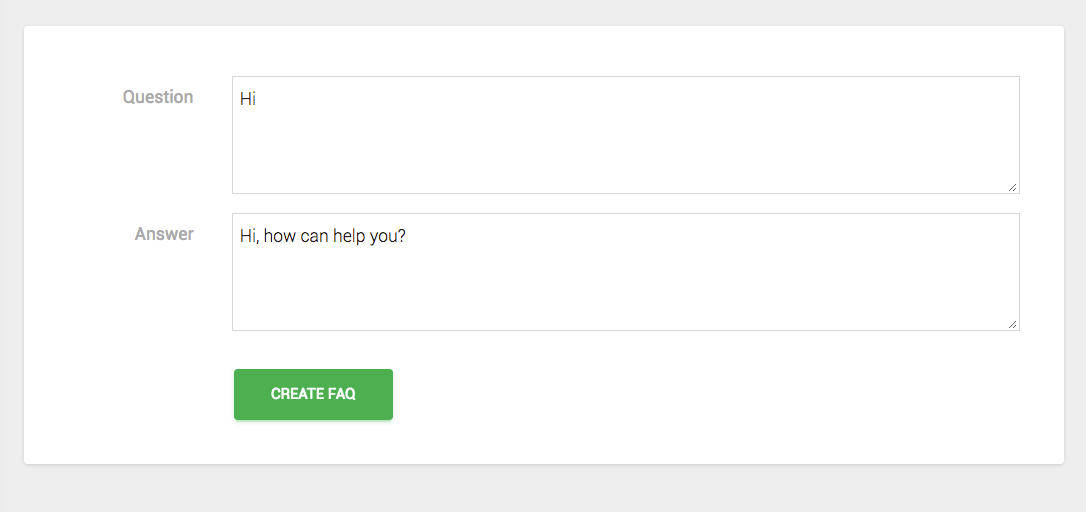 You can quickly enter a list of "FAQs" via CSV.

Use the "UPLOAD FAQs" button. Enter the symbol used to separate the columns and load the .CSV file.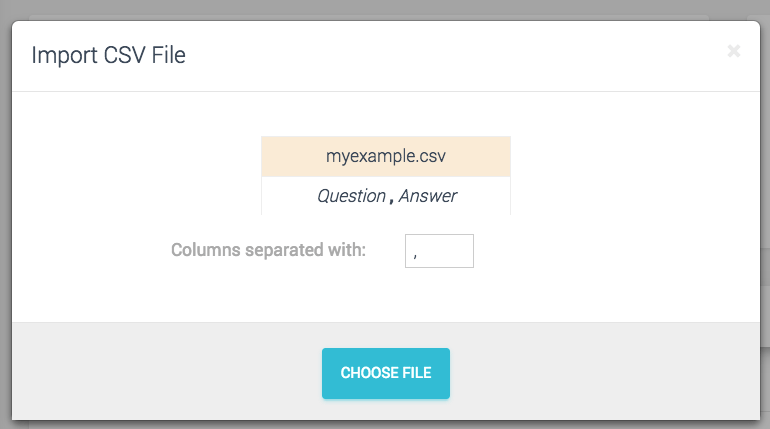 Once you have uploaded your "FAQs" you can proceed to test them. Click the "BOT QUERY" button.

Enter your question and press "RUN TEST" to display the answer FAQ.
Chat bot routing rules
Now all is left to do is set up the routing rules for your chatbot. Here's how.
For any feedback or issue, feel free to pop in on our Discord channel 📣
For more info on who we are, what we do, or what is our shtick, visit Tiledesk.com 👩‍🚀