Connect Tiledesk with your Stripe account
To install the App, access the Apps section (App Store) of Tiledesk and click on the Install button.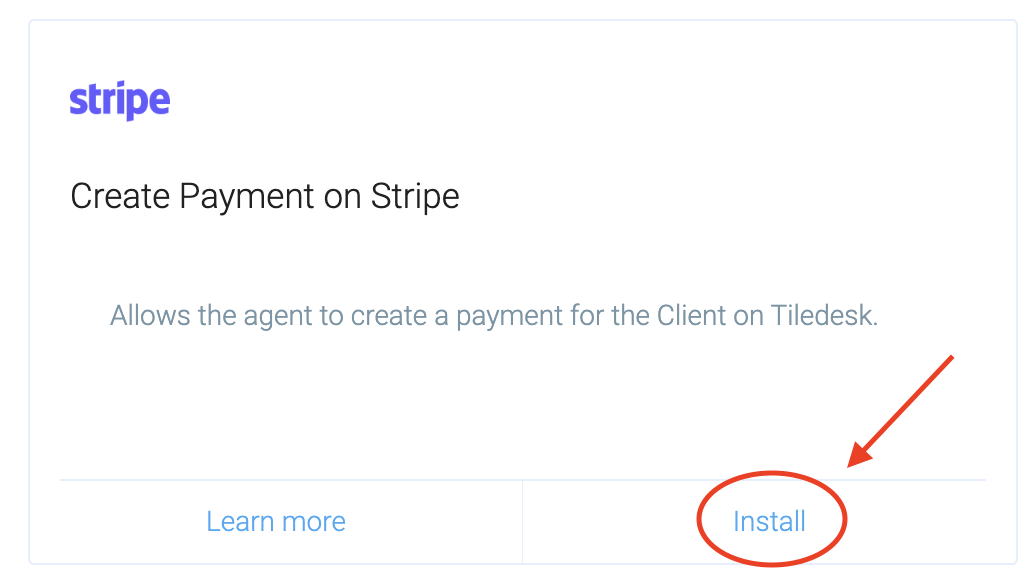 Subsequently, the App will be available in the Chat section to the Agents of your organization.
To open the App, simply access the Chat section and click on the App button.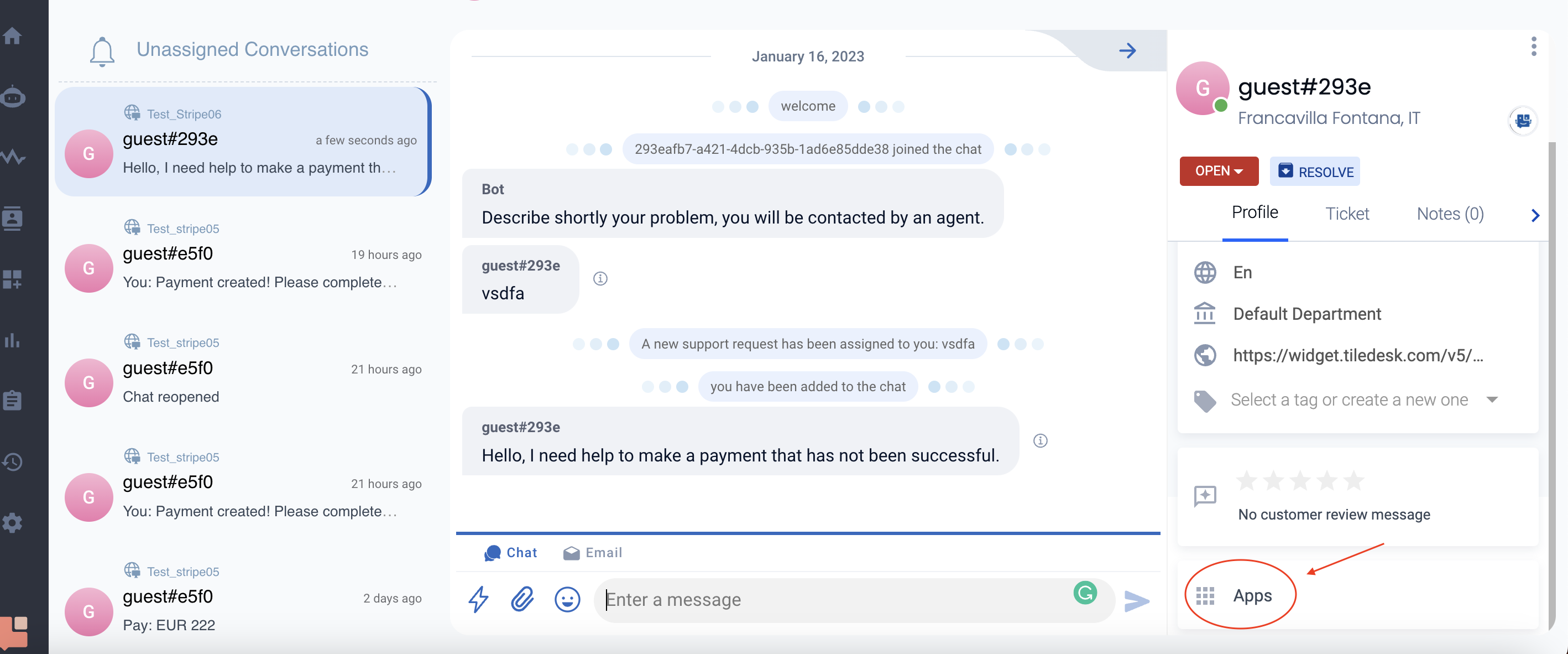 The first time you use the App, you need to configure it with the parameters of your Stripe account.
To connect your Stripe account to the Stripe Payment Connector App you need to enter three keys:
Stripe publishable key

Stripe wehook secret
Stripe secret key.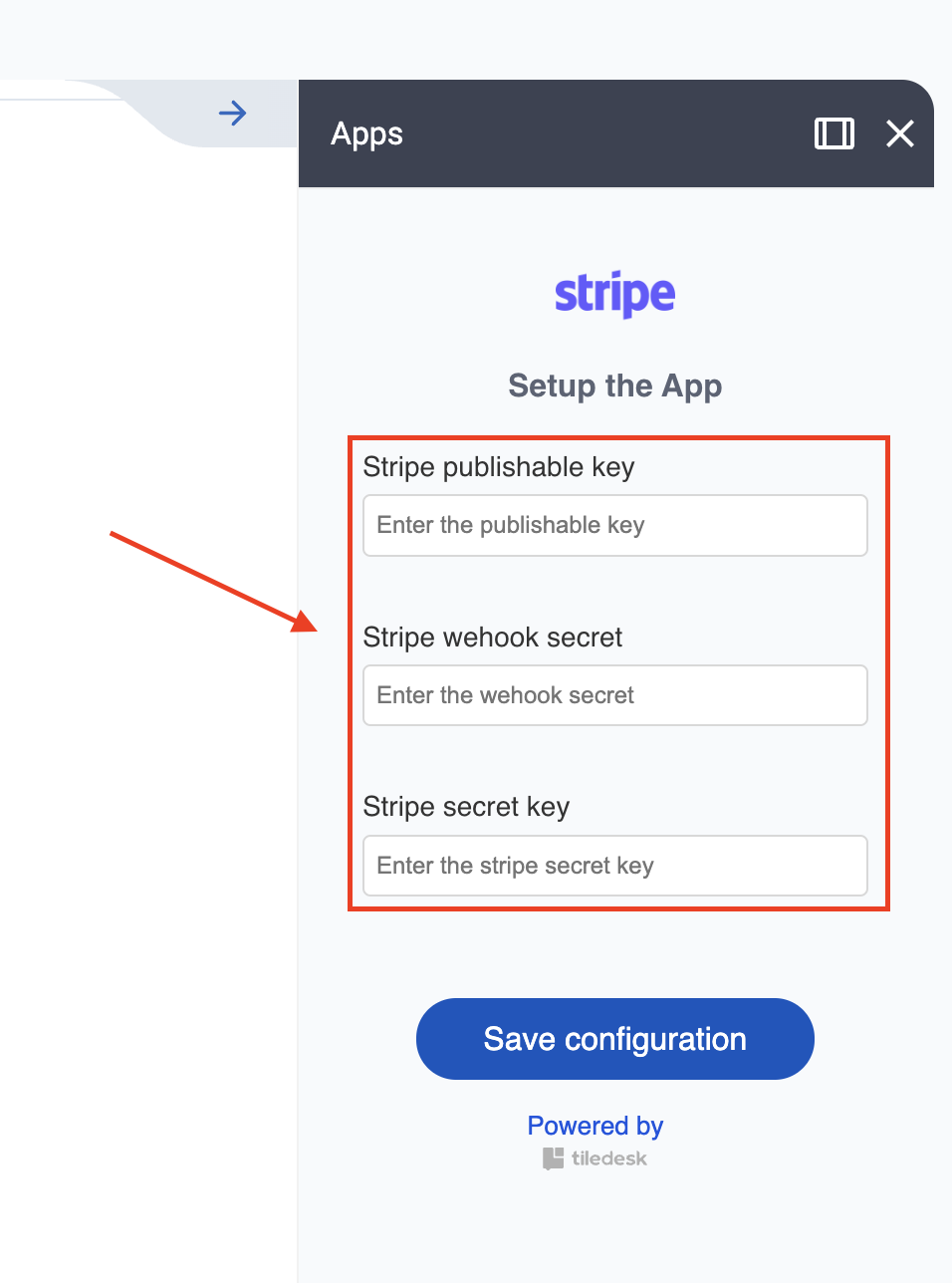 Where you find the p
ublishable

key and the secret key

The Stripe publishable key and the secret key is located on this page link:

You must copy the token contained in the rows named Publishable key and Secret key and paste them into the appropriate fields of the App.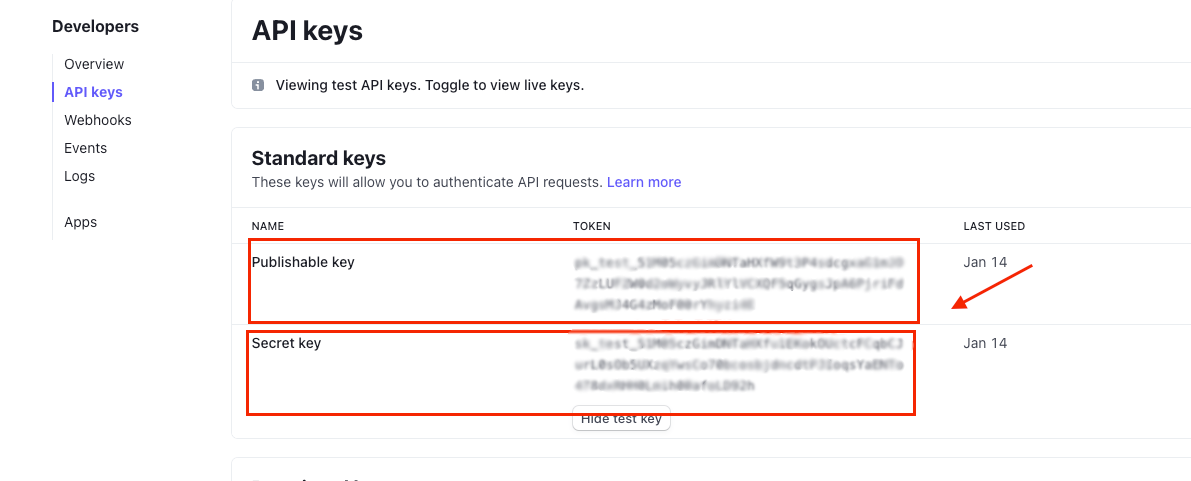 How to generate the Webhook secret
To create the Stripe wehook segret you need to follow the following link, you need to create a new endpoint by clicking on the Add endpoint button.

Fill in the Endpoint URL and description fields respectively with the url of the server where the application is deployed https://tiledesk-stripe-accept-a-payment.tiledesk.repl.co/webhook and a description of the application.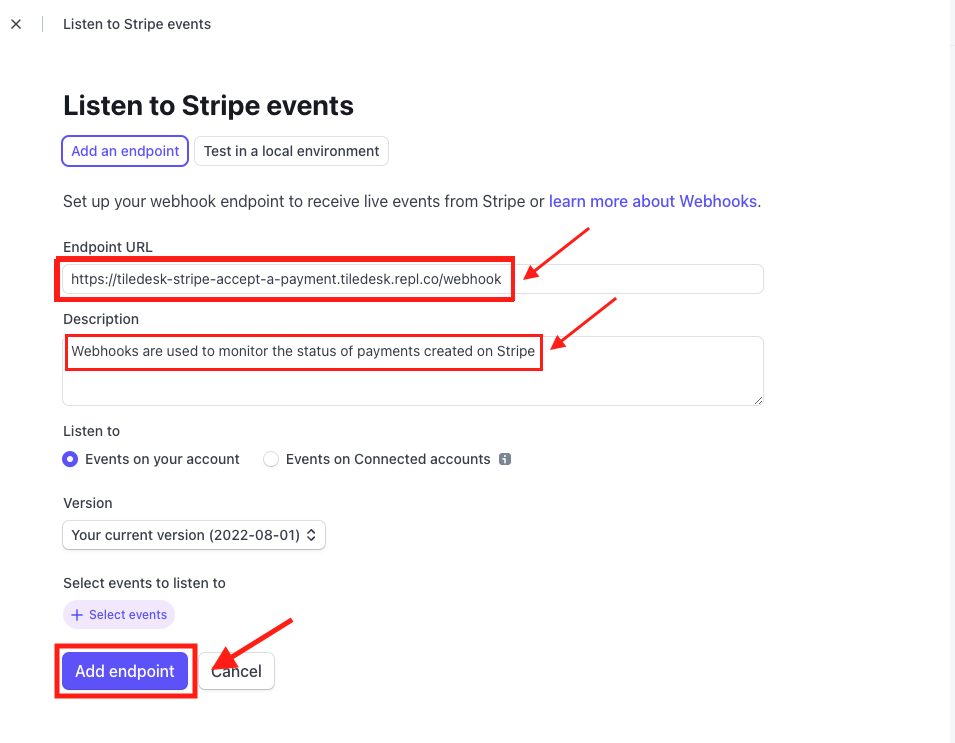 then select, by clicking the Add endpoint button, the following events:
payment_intent.created
payment_intent.payment_failed
payment_intent.succeeded.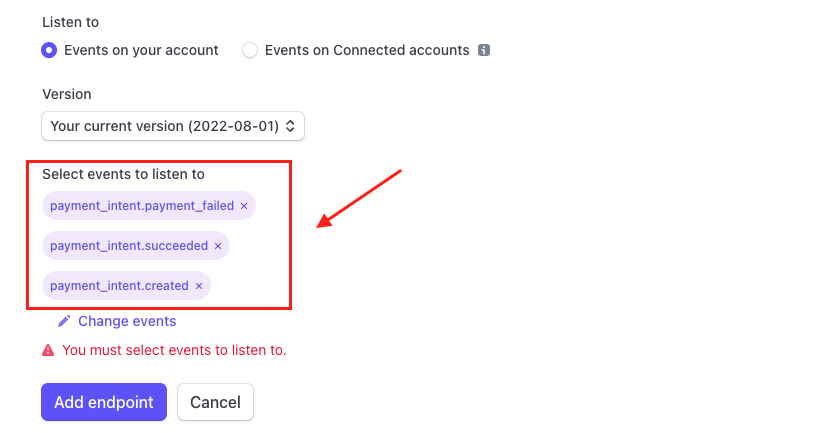 After having selected the three events it is necessary to click the Add endpoint button to create the new event listener.

Now you need to select the new hosted endpoints created by copying the signing secret.
To copy the signing secret it is necessary to click on the Reveal button and copy the key.

Now you can paste the secret key in the appropriate field and click on the Save configuration button.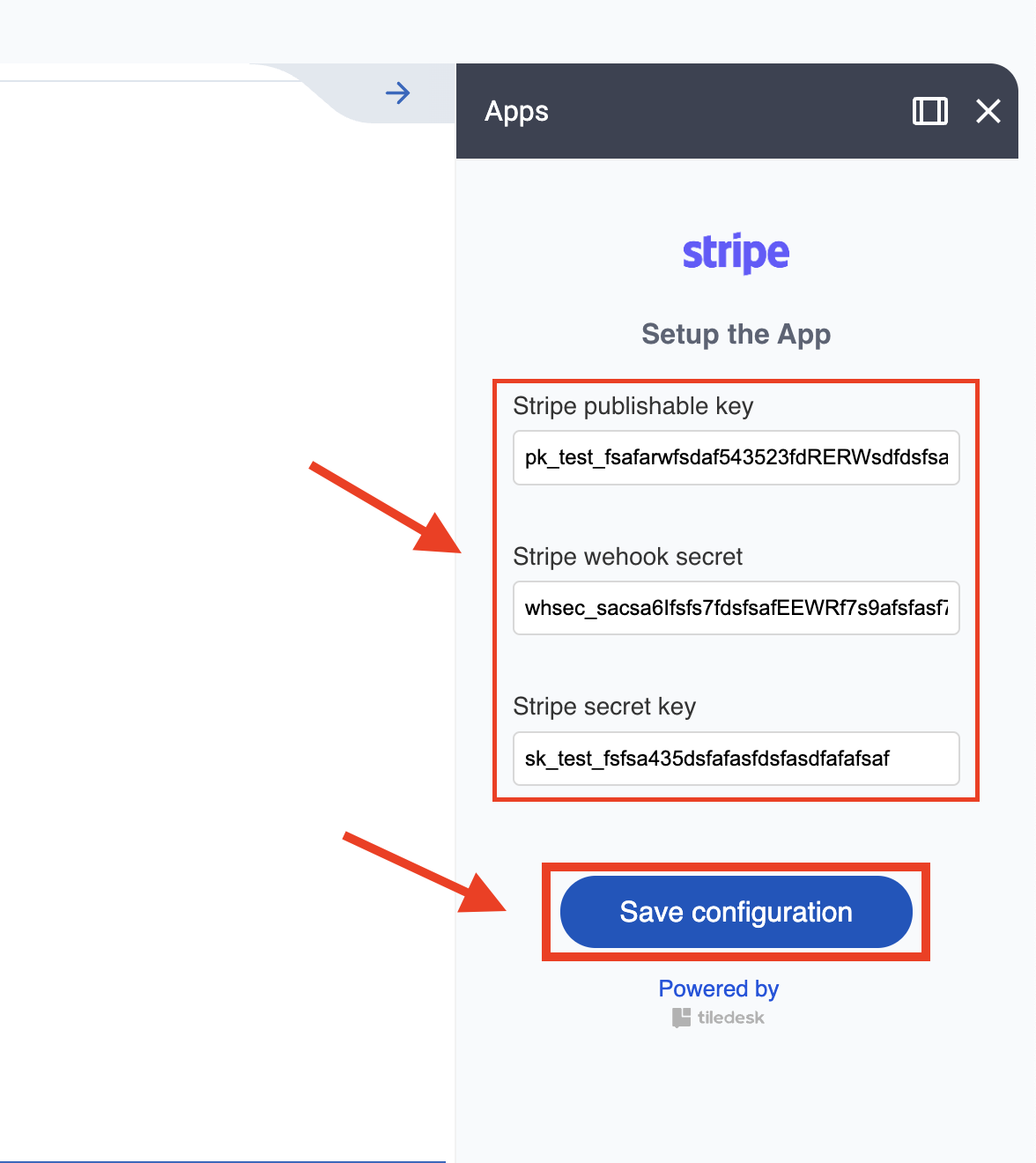 After configuring the App, you can start using it to accept payments from your customers directly during the conversation with your Agents!!! :-)