How to combine chatbots with a knowledge base
Prerequisites
It is necessary to configure a chatbot.
If you don't know how to create and configure a chatbot read the following guide before continuing.
Is also necessary to create a workspace in Tiledesk Help Center app.
Step 1. Install the app
First Login in Tiledesk Dashboard, then click "Apps" in the left menu and click Install on Chatbot Fallback to Help Center.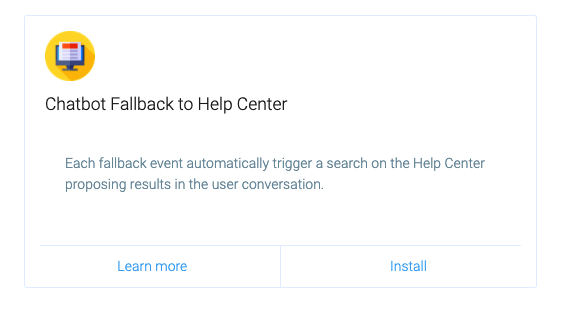 Step 2. Configure the app
Select the workspace on which to search for related articles from the first dropdown and select the bot that must perform the search from the second one.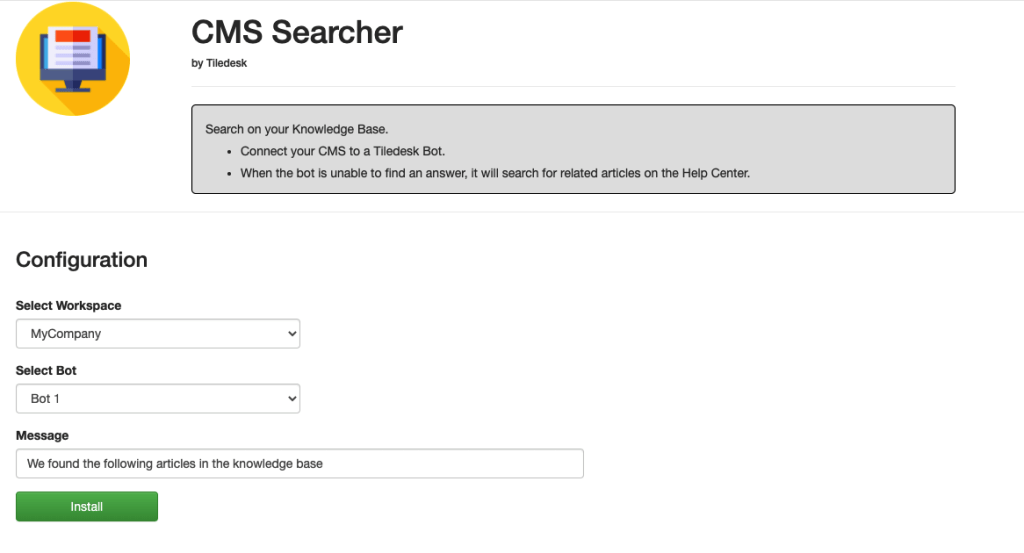 In the "message" field specify a message that the bot will send along with the articles found.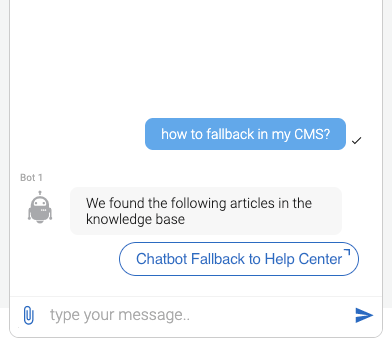 Click the Install button.
Done! From this moment, when a bot is not able to answer it will search related articles in your Help Center.
Step 3. Modify the configuration
You can always change the configuration parameters choosing a different workspace, bot or message.
Once you click on Update button changes will be applied.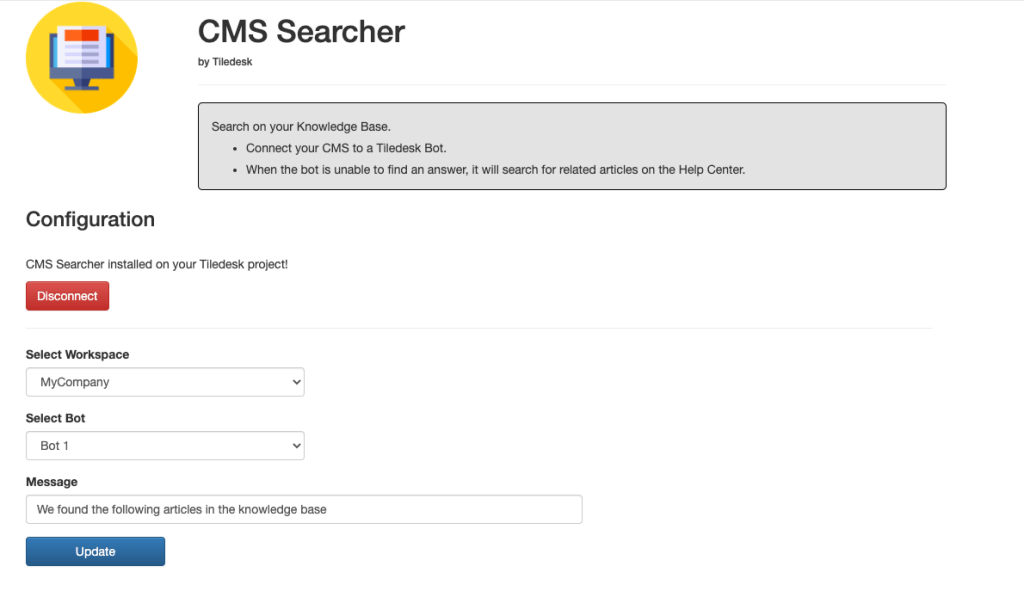 Enjoy!
Please feel free to send feedback about this tutorial to support@tiledesk.com. Thanks!
Finally, check our Blog to read more about how a chatbot can interact with the knowledge base to automate customer service and the advantages of automated customer service.